Short news from the Mangoverse
This coverage was created via Musosoup #Sustainablecurator – a contribution was made by the artists to help sustain website costs.
Click here and run your own campaign on MusoSoup
Love Ghost to release new single 'Homesick' on 11/11/2022
After the quartet from Californian metropolis Los Angeles has toured Europe and Central America, they sure experienced what it is like to be homesick. The new single will be out on Friday, 11th November 2022, and it describes the melancholic and yet beautiful journey of finding oneself. This discovery of the self is wrapped up in a catchy and heart-warming soundscape made from modern-day Indie Rock and acoustic Emo Pop Rock. "Homesick" by Love Ghost will be available on all streaming platforms – check out the band's homepage for further directions.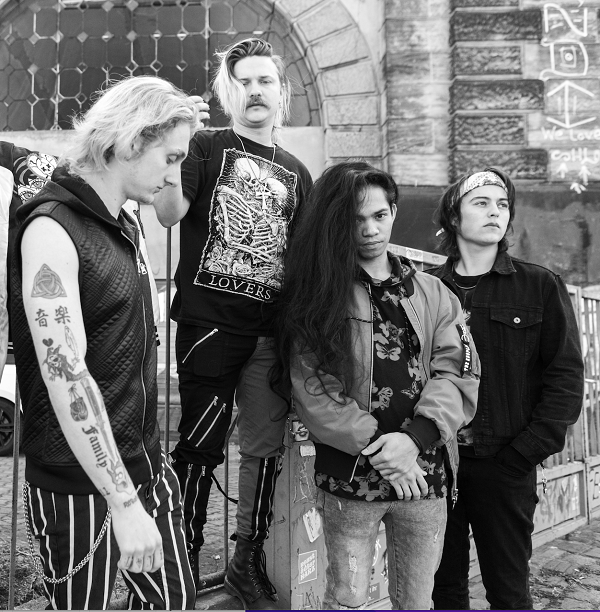 Admire the Grim announce debut EP for 23/01/2023
The Finnish Melodic Death Metal quintet will release their first EP "Rogue Five" via Inverse Records on January 23, 2023. The band from Lappeeranta was formed in 2021 and proves that Melodic Death Metal can indeed be harsh and rough.
Vibravoid announce release of fifth album in 2022
"The Presidents of the Poison Air" will be out via Stoned Karma Records on December 02, 2022. The band from Düsseldorf spreads warming sounds in times of cold and confusion.
Nasty Rumours present final ex ante Single off of their new album
The quartet from Swiss capital Bern presents a final ex ante single before their new album "Blood Hell, what a Pity" will be out on Friday, 11 November via Wanda Records and Tape or Die. The new song is a legit tidbit for fans of dynamic Power Pop and 77 Punk.
Poor Little Things' "Dealbreaker" to be released on vinyl
Last year, Poor Little Things released their digital album "Dealbreaker". The feedback from fans and press was amazing and thus, the band decided to have the longplayer pressed on vinyl. The 12" will be out on November 18, 2022.
The Bloody Hell release new album on 10/11/2022
The process of finishing the album "Nobody Cares" got severely strung out by the global madness that got intensified by COVID. But after all, here it is, a solid and honest Punk Rock album full of bangers. Alongside a cover version of 'Barbra' by legendary Vancouver band Modernettes, The Bloody Hell provide the sound for long nights.