This coverage was created via Musosoup #Sustainablecurator – a contribution was made by the artists to help sustain website costs. Click here and run your own campaign on MusoSoup
---
ON – Make Me
June 16, 2023
Indiestructable
Single | Digital
03:23
Alternative Rock
Punk Rock
New York, NY, USA
Toronto, ON, Canada
On Coming to Terms with Life
After they released their smashing selftitled debut album in September 2022, Canadian band ON are back with a new banger. Find a short review of the debut in this news post from September 23rd if you like to read it. The new single is called Make Me, and it is an empowering hymn for not letting life's rollercoaster-like courses get you down. Thus, the short narrative begins at a low point, in a situation where frustration reigns.
Break out of the Loop
It is the story of a person who wants a certain good time to come back. But then there is that moment of epipany that hits them like a bucket of ice water to wake them up from their lethargy. And with it come the insight that there is no point in grieving for the past. Instead, ON's powerful new song encourages the listeners to embrace the here and now, and to accept that change is the only constant in life.
---
Free as the Wind
Make Me begins with a slightly sedating, almost krauty beat. It then quickly turns into an edgy and liberating Alternative and Garage Rock hymn since it is that same old same-old that ON want to break away from. And this rebellious, uprising character is depicted by a strong Punk Rock sound that accelerates this 200-second anthem. ON beautifully set waking up from lethargic dreams to score, and therefore provide us with a powerful song for accepting that life consists of many episodes. Things and persons play their roles, some are co-protagonists, some are antagonists, others are mutes. We may not always have fate in our own hands, but at least we always have the chance to rock and roll.
8/10 Mangoes
---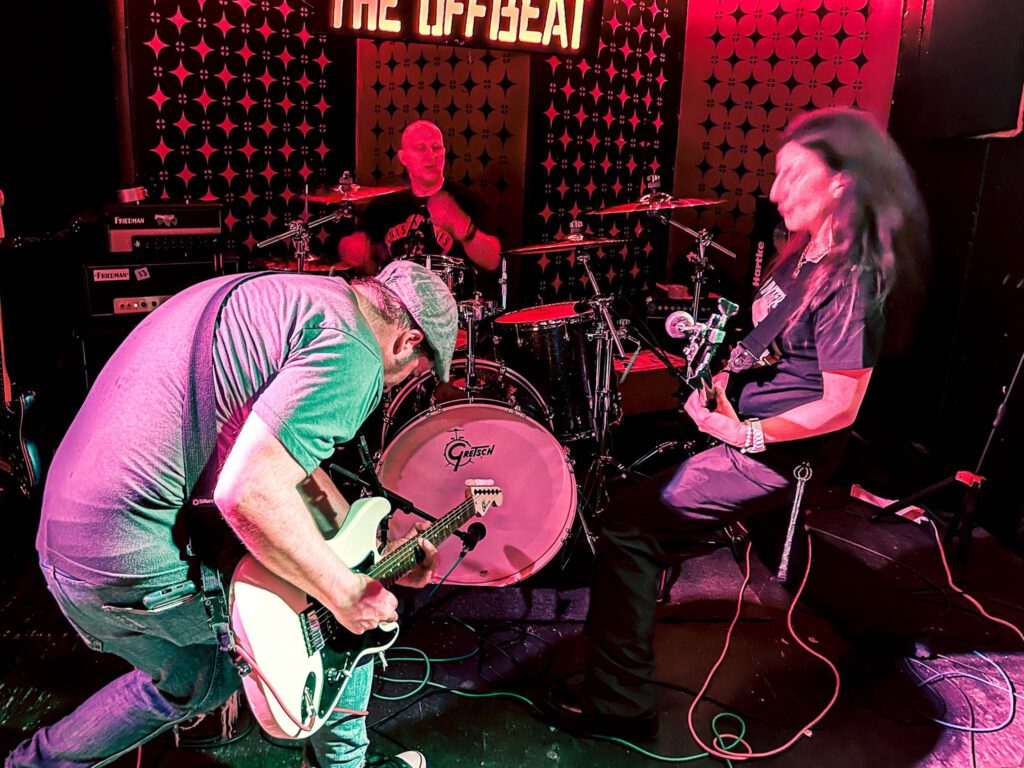 ---
Credits
Lyrics by Lucy Di Santo
Music written by Lucy Di Santo, Steve Fall, Gord Reilly, Dan Cornelius
Lucy Di Santo – vocals, bass
Dan Cornelius – drums
Steve Fall – lead / main rhythm guitar
Gord Reilly – rhythm guitar
Produced by Bill Hermans & ON
Recorded, mixed and mastered by Bill Hermans at Manta Sound
Video edited by Dan Cornelius
Cover photo credit: Jenni Otero
All pictures by courtesy of ON