Bottled Fish have started recordings for a new album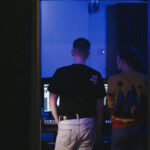 Prague's Experimental and Alternative Rock duo Bottled Fish has done some recording at Baracca Records. Details about album name or release date will follow in the near future.
Rosy Finch announce EP inspired by Dante Alighieri's "Divine Comedy"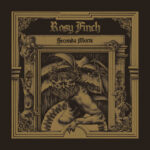 Sludge and Grunge band Rosy Finch from Spanish Alicante have announced their next EP to be out on November 4th. The release will be decorated by a stunning Artwork by Key Svn Cvlt.
Wyrmwoods announce "No Sun Nor Moon"
Wyrmwoods from Finland will release their new album "No Sun Nor Moon" via Inverse Records. A first impression of the avantgardist sound between Raw Black Metal and Jazz can be received from the first ex ante single 'Year of dearth'.
Cadaveria – 'The Sky that screams above us'
Italian band Cadaveria has blown minds all over the spheres of Doom, Gothic and Dark Metal by releasing their amazing album "Emptiness". Now, the album's final track can be listened to on YouTube accompanied to a a video that gives insight to the band's recording habits.
Tyler Kamen – 'Dime a Dozen'
New York's Psychedelic Folk and Prog artist Tyler Kamen has announced his new album "The Tale of Moon Hollow and Other Ghost Stores" to be out on October 28th, 2022. As a first pre-taste for his spooky full-length release to come, the sonic story-teller has provided us with the first ex ante single 'Dime a Dozen'.
Langenu – "Setooniq"
Warhorn proudly presents the first time ever Black Metal recording in Seto language: The Psychedelic Black Metal EP "Setooniq" by Langenu from Tartu, Estonia. The Finno-Ugric tongue Seto is spoken in the border region between Estonia and the Russian Federation. The digipack CD which available on Warhorn also contains a collection of Setonic poetry to keep the language alive.