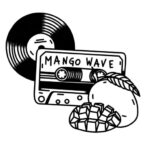 News! News! News!
Want to advertise on MangoWave?
Send an e-mail to raphael@mangowave-magazine.com
---
Debut album Pink Fish by Andalusian Acid Space Kraut quintet will be out on October 11, 2023 via Spinda Records. As the pre-sale of the album has commenced, the band from Málaga enchants our synapses with a lyrics video for the album track Cosmic Excursions.