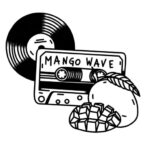 Want to advertise on MangoWave?
Send an e-mail to raphael@mangowave-magazine.com
---
Nightmarish Ritual and Psychedelic Dream
Bergamo's Experimental and Psychedelic Rock quartet Le Capre a Sonagli (Italian: The Rattlesnake Goats) have announced their first EP with English lyrics on April 14, 2023 via Woodworm Records and Epidemic Records. The EP's title track Funeral Rave Party can already be streamed since March 31, 2023. And now the occult sonic ritual has been provided with a video that expresses the song's atmosphere ideally:
Funeral Rave Party is a self-produced three-track EP with the title track in its centre, both locally and thematically. Once the whole EP has been released, the listeners can participate in the occult ritual as a whole.
The video was written and directed by Edmondo Riccardo Annoni
All pictures by courtesy of Jo! PR