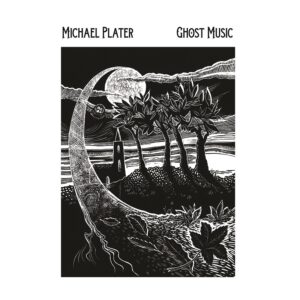 Michael Plater – Ghost Music
Release Date: February 03, 2023
Label: Hypostatic Union
Format: Album | Vinyl/Digital
Duration: 42:06 | 8 tracks
Genre: Folk Noir / Haunted Folk
Origin: England
On Dark Paths
Less than a year after the release of his split LP "An Alchemical Gathering" with Colchester's Enclosed & Silent Order, England-based Australian artist Michael Plater has returned with another full-length release on Essex' Hypostatic Union. On eight tracks that were recorded between 2019 and 2021, Michael Plater deals with the history of both, his country of origin and his home of choice. But it is not the part of history you may find in educational books. The focus of "Ghost Music" is a darker sphere of history, one that we do not talk about too often. Michael Plater invites his audience to a journey through time while scratching at the borders between conscious and inconscious. These are the tales of the seafarers, convicts and smugglers, of the ghosts and spirits – this is where folklore meets myth, this is "Ghost Music".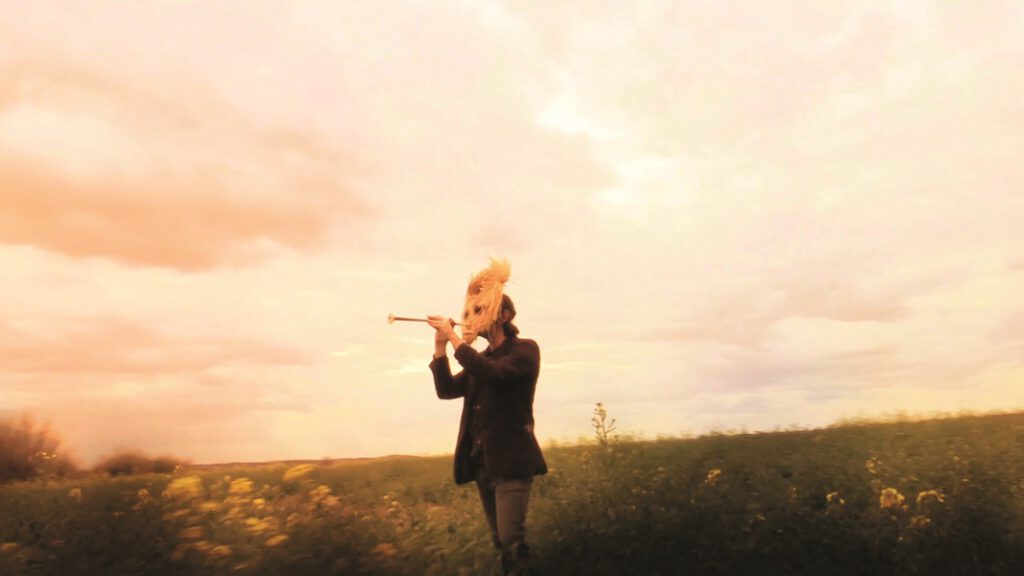 Tales of a Haunted World
For forty-two minutes, the listeners can dive into an interspace or interworld, a zone where the human reality and the realm of supernatural coexist. The medium that allows this journey is Michael Plater. Together with his guest musicians (see list below), the artist creates a dreamy soundscape that opens a rift between the worlds.
A major ingredient of the music presented here is the darkest and most atmospheric kind of Folk one can imagine. Terms like Ghost Folk, Gothic Folk, Folk Noir, Dark Folk or Haunted Folk may describe this combination of Post Punk-like atmosphere alongside Gothic-style dark romanticism, drones, ambient sounds and thrilling tales. Michael Plater's "Ghost Music" is fantastic cinema for your inner ears, and a beautifully exciting album of enchanted tales.
8/10 Mangoes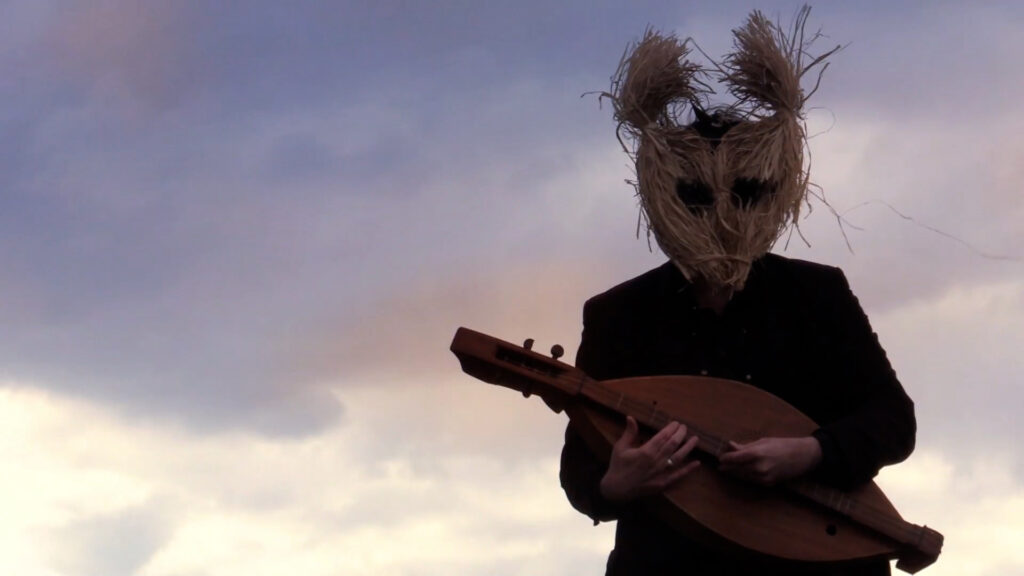 Credits
All songs recorded and mixed by John Hannon except:
'Katie King': recorded by John Hannon, Julian Wright, Mark Kluzek, mixed by Mark Beazley
'Burning Windmills': recorded by John Hannon, Michael Plater, Tony Millman, mixed by John Hannon
All tracks mastered by Michael Lawrence at Bladud Flies!
Michael Plater: vocals, electric guitars, acoustic guitars, autoharp, sound manipulations and drones
John Hannon: violin, cello, harmonium, organ, drums, percussion, trumpet, clarinet, electric guitar, bagpipes, harmonica
Stafford Glover: bass guitar, autoharp, piano, percussion, drums, electric guitar, synth
Fawnia Mountford: autoharp ('Burning Windwills')
Tony Millman: piano ('Burning Windmills')
Mark Kluzek: piano and accordion ('Katie King')
All songs written by Michael Plater except:
'Katie King': Michael Plater, Mark Kluzek
'Saint John's Eve' & 'The Lost Keepers': Michael Plater, Stafford Glover
'Burning Windmills': Michael Plater, Fawnia Mountford, Tony Millman