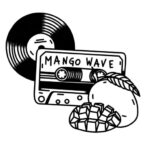 In this series we look back into the year 2013 by reviewing an album from this year every other week.
Want to advertise on MangoWave?
Send an e-mail to raphael@mangowave-magazine.com
---
Outside the Field of Vision
Kylesa will forever be a unique phenomenon. There are many bands or artists who have coined genres and combinations like Post Metal, Sludge, Psychedelic Metal, you name it. And some of them have also managed to melt and alloy these styles with Hardcore or Punk Rock and therefore create a new genre sphere. But from 16 to EyeHateGod, from Buzzoven to Tesa, and from ISIS to Electric Wizard, there is one band that will always stand out for their unmistakeable sound, and that is Kylesa from Savannah, Georgia. In May 2013, they released their sixth album Ultraviolet which was published via Season of Mist, like the previous release Spiral Shadow. The longplayer's loose theme is that what cannot be seen but can yet be aimed for. Ultraviolet thus stands for goals, dreams, or motivation – way out of misery.
Level Six
The discography of Kylesa is an indicator for the band's members' development – as musicians, as people, and as beings in the world we live in. From the very dark and brutal sounds of the early phase to the tense productions of the mid-00s, constant progress can be perceived clearly. And on this step-ladder, Ultraviolet is a milestone as it stands for Kylesa breaking out of the eternal darkness and heading towards the light instead. Considering, Ultraviolet is still an album influenced by Sludge, Doom, Crust and related genres, it is amazingly positive and motivational.
Breaking down and standing up again
On eleven tracks, Kylesa present themselves like human roly-poly dolls. Ultraviolet is a forty-minute declaration of not giving up, of confessing weakness and building up one's strengths. It is a musical survival guide for the dark world we live, and it is most certainly a powerful and awesome release. Their best album? That is really hard to say, because each Kylesa album stands for a very unique time and status. But for the year 2013 and for the Kylesa of 2013, Ultraviolet was definitely the best album.
Line up
Laura Pleasants – vocals, guitar, bass
Philip Cope – vocals, guitar, bass, keyboards, theremin, percussion
Carl McGinley – drums, percussion, keys
Eric Hernandez – bass, drums, guitar
Guest musicians
Jay Matheson – bass on Exhale, Quicksand, and Drifting
Brett Kent – keyboard on Drifting
Steve Sancho – percussion on Low Tide
Credits
Philip Cope – producer, engineering
Jay Matheson – engineer
Steve Slavish – assistant engineer
Jamey Rogers – assistant engineer
Zac Thomas – assistant engineer
Greg Slattery – studio assistant
Brett Kent – studio assistant
Dave Harris – mastering at Studio B, Charlotte, North Carolina
Shaun Beaudry – illustrations
Casey Mckinley – layout
Next up in this series: Transplants – In a Warzone