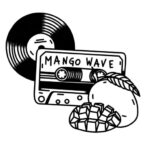 News! News! News!
Want to advertise on MangoWave?
Send an e-mail to raphael@mangowave-magazine.com
---
They are everywhere, those apologists of patriarchy and the status quo. And whenever someone complains about not being treated fairly in this world, those clever clogs are very like to say something like
You cannot have everything!
For FLINTA*, BIPOC, or people with lower income, this kind of advice can be extremely dissatisfying, as it clearly shows that the speakers are not at all interested in improving the situation. Berlin's SAFI are here to share their thoughts on the issue described, and they have wrapped them in a powerful song and a fascinating music video. The song Ich will ein Leben (German: I want a Life) will be featured on their upcoming album Groteske, to be released via Rookie Records in autumn 2024.
Credits
Video
Starring: SAFI, Matthias Becker, Jörg Wähner
Concept and direction: John Bock
Camera: David Schultz
Cut: SAFI
Set design, equipment, and costume: John Bock
Production and direction assistant: Anette Schäfer, Studio John Bock, Ingo Andreas Bruns
Stage setting and set runners: Felix Rombach, Ingo Andreas Bruns
Audio
Band: SAFI, Matthias Becker, Jörg Wähner
Production: Moses Schneider
Recording: Moses Schneider and Nanni Johansson at Hansa Studios Berlin
Mix: Nanni Johansson, Moses Schneider
Master: Frida Johansson
Written by: SAFI
Live Dates
December 02, 2023 – DE-Dresden, Beatpol
December 15, 2023 – DE-Chemnitz, Aaltra
April 12, 2023 – DE-Erfurt, Museumskeller
Booking: ib@vagabondvillage.de
Promo material by courtesy of Rookie Records