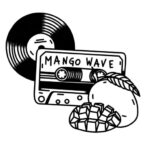 News! News! News!
Want to advertise on MangoWave?
Send an e-mail to raphael@mangowave-magazine.com
---
A thunderstorm of Heavy and Modern Rock plows forward while it is filled with hig voltage lightning bolts of Gothic Rock and EDM. But from within the middle, from the eye of the storm, The Fixer from Thunder Bay provide their listeners with a melodic and soulful sound. This is Ghosts Will Talk from their upcoming album Your Lie, to be released via Wormhole Death on November 10, 2023.
Cover photo by courtesy of Wormhole Death