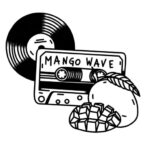 News! News! News!
Want to advertise on MangoWave?
Send an e-mail to raphael@mangowave-magazine.com
---
With their latest single Umbra, Eshtadur from Pereira, Colombia provide true American Metal. The song lets Blackened Death Metal that is powered by an orchestral setup clash with original culture of the Americas. Umbra features vocals in Purhepecha, an ancient language from pre-colonial America. Furthermore, Eshtadur added the tiple, a twelve-stringed Folk instrument, to the song. The result is stunning.
Picture by courtesy of C Squared Music