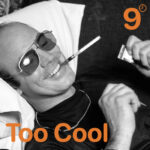 9 o'clock nasty – Too Cool
Release Date: January 07, 2023
Label: Independent
Format: Single | Digital
Duration: 02:55
Genre: New Indie / Garage Rock
Origin: Leicester, England
Straight out of the Feezer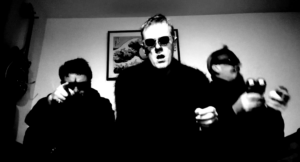 Whenever 9 o'clock nasty release a new single, a Pandora's box-like collection of pop cultural references gets opened. As astrologists know, the year 2022 was The Year of Stupidity, and thus 9 o'clock nasty wake us up from our post-New Year's coma with a solid kick to the reproductive glands: here is 'Too Cool'.
The title alone allows plenty of references. Those who are acquainted with cosmetic products may directly think of a skincare brand. But the Leicester-based trio's new song lets us dig way deeper. In 1985, Twisted Sister – the band known for producing umpteen music videos that all followed the same theme – challenged us to 'Be Chrool to your Scuel'. And seventeen years later, André Lauren Benjamin – also known as the more famous half of Outkast – asked "What's cooler than being cool?". André 3000's answer to this question was wrong nevertheless, and thus Sydd, Pete and Ted are here with the correct answer: Cooler than being cool is being 'Too Cool'.
Coolness for your Eardrums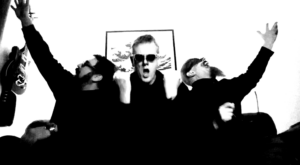 A motivating drumroll opens the track and immediately the funky New Indie guitar lick invades your ears, tickles your synapses and tells you butt and legs that its time for some cool moves now. And as the first vocal line "He's the Low Fat Jesus, the Indie King" drops in, die-hard 9 o'clock nasty fans will have realized that something is different here. It is neither the energy nor the sound. In fact, the guitar lick that frolics through the verses like a breakdancing polar bear reminds of the main riff in 'Food on the Floor'.
What is different in 'Too Cool' is yet about the sound, and it is the production of the song. 'Too Cool' is the first collaboration between 9 o'clock nasty and producer Hugo GT from Québec. And as much as this person may be a monster, he is a beast when it comes to producing fat and cool sounds, and this song proves it.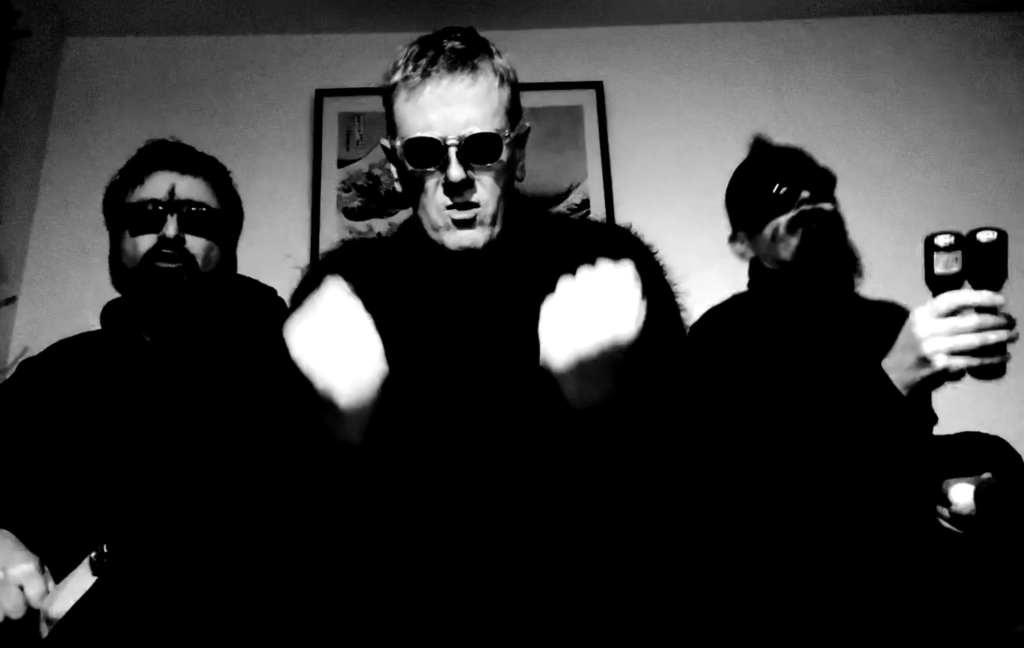 Racoons don't betray their Principles
But does a major update on the sound mean 9 o'clock nasty have become too cool for the New Indie school now? Will they sip champaign with Danko Jones instead of sharing the stage with I am the Unicorn Head now? Worry not, for 9 o'clock nasty keep true to themselves. If you need proof, watch that music video again (seriously, watch it!) and open your racoon hearts for that dirty Garage Rock riff in the chorus. If this is the sound of the upcoming third 9 o'clock nasty album, then the New Indie flagship is ready to head for the stars!
9/10 Mangoes