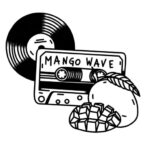 In this series we look back into the year 2013 by reviewing an album from this year every other week.
Want to advertise on MangoWave?
Send an e-mail to raphael@mangowave-magazine.com
---
Forever Young
Canadian musician Avril Lavigne might be one of the highliest divisive artist in Alternative music business. She is a role model for many people on the one hand, and may have helped thousands of people through tough times. On the other hand, hard liners of Punk, Metal or related scenes despise her for combining features of subculture with pop culture and creating some kind of Bubble Gum Pop Punk. In the end, one thing is certain: Avril Lavigne has been immortal since their biggest hits shortly after the Millenium, and she will not be forgotten – no matter if you love or hate her.
Bad Girl's Pop Album
The selftitled longplayer was the obverse to previously released album Goodbye Lullabye. Avril Lavigne presented a very positive and empowering album. It is a collection of songs that goes far beyond coming-of-age music, and it reaches hands and open arms to everyone who needs them. Avril Lavigne tells us to be ourselves, to embrace our own selves, and to accept each other. Love is a topic as well as heartbreak, and so is having good times parallel to being down. Between soft Alternative Rock, boppy Pop Punk and simple Pop, Avril Lavigne lyrically and musically shows understanding for those who often feel misunderstood.
Almost flawless
Let us aside that the album Avril Lavigne would probably receive a below-average rating on MangoWave. Instead, one can cherish that Avril Lavigne has been the most Avril Lavigne album so far. The Canadian artist has reinvented herself, has nevertheless stayed true to her signature style, and has therefore delivered a great album for Avril Lavigne fans. Major downsides are the two guest vocalists. The cheesy love song Let Me Go features Avril Lavigne's then-husband Chad Kroeger, and Marilyn Manson appears on Bad Girl. Apart form these unpleasant guests, Avril Lavigne is a great Pop album.