Want to advertise on MangoWave?
Send an e-mail to raphael@mangowave-magazine.com
---
Plattenbau – Net Prophet
| | |
| --- | --- |
| September 08, 2023 | Dedstrange Records |
| Album | Vinyl/Digital | 36:17 | 10 tracks |
| No Wave / Industrial Rock | Berlin, Germany |
Is Anybody There?
East Berlin's multinational quartet Plattenbau named themselves after the apartment blocks which coined the lives of many people (not only) in Soviet States in the Cold War era. Those who have not known the band before, may therefore quickly assume that a gloomy, melancholic and wavy sound is what Plattenbau create – and that is absolutely correct. Somewhere between Anne Clark, Кино, New Order, and Cinema Bizarre, Plattenbau have found their sonic sphere. Their third longplayer Net Prophet is introduced by the claustrophobic Industrial Rock track Lichtenberg Monologue that is overlaid by a telephone call that switches between bad reception and soliloquy.
In the Shadows of the Great Towers
Gothic Rock and Industrial Rock, Post Punk and No Wave, traces of Soviet Rock and Noise. All of those elements are clear hints for the current Post Punk Revival. And even though Plattenbau have been around for over a decade, their third album perfectly fits this current movement. So, is this just another lukewarm re-hash of late Cold War-era dystopian sound? Not a bit! Plattenbau go futher, farther, and most notably deeper. Net Prophet is not just an adaption to the loneliness and cold of our current days. The ten-track album is a holistic display of the ambivalence between isolation and solitude within the masses, and the freezing soil in the shadows of the well-heated golden towers.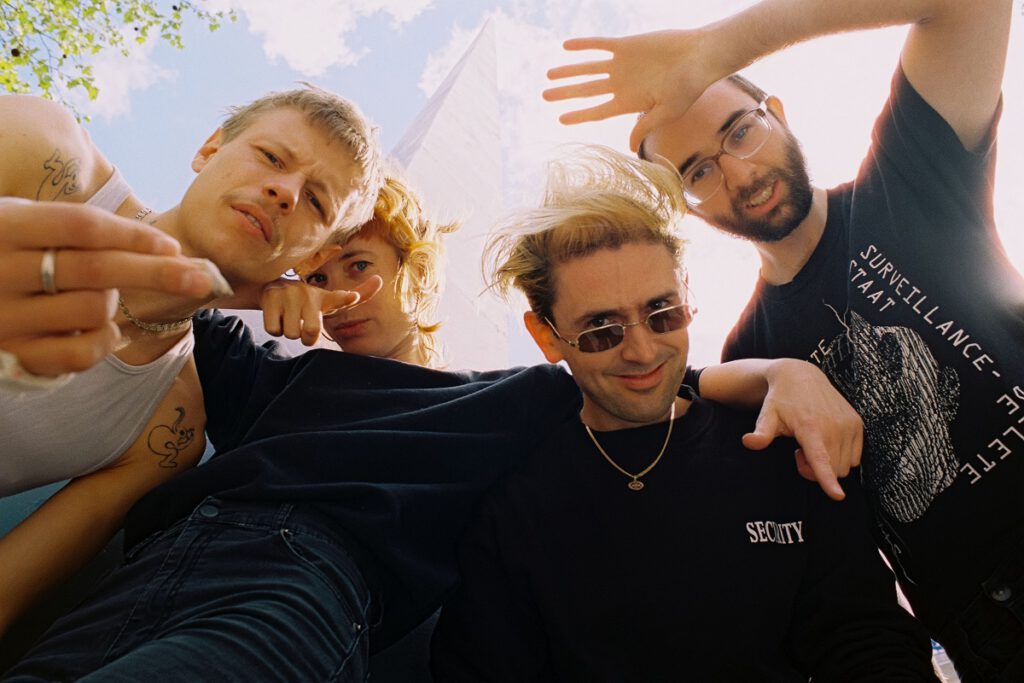 Punk, Arts, and Contradiction
Net Prophet speaks of passion and the desire for vicinity. But it also tells of liberty and wanting to be footloose and fancy-free. Plattenbau set the emotional core of their home town to score. The soundscape on Net Prophet includes the grey facades of Berlin's streets as well as the colourful world of its street art and vibrant dungeon bars. Between those two worlds, the everyday life that exists within, and the huge amount of emotions that flow through there, high energy is born. Electrifying, sometimes pitchblack, sometimes as bright as the day, these bolts of lightning define the sonic environment on Net Prophet.
Tight, Loose & Evil
For almost forty minutes, Plattenbau show us around their reality. It is a world full of hope and darkness, desire and desolation. This world is about to die, and it is worth fighting for its survival. Welcome to the dilemma of our time: welcome to the world of Plattenbau.
8/10 Mangoes
All pictures by courtesy of Noisolution