This coverage was created via Musosoup #Sustainablecurator – a contribution was made by the artists to help sustain website costs. Click here and run your own campaign on MusoSoup

---
ALICE LILY – Echoes
| | |
| --- | --- |
| May 05, 2023 | Cowabummer! |
| Single | Digital | 02:49 |
| Indie Rock / Pop Punk | Birmingham, England |
The Rise of the Froglovers
Within only one year, Brummie quintet ALICE LILY have released two EPs and three singles. The latest of these publications is the single on hand, the 169-seconds Indie Punk hymn Echoes. It is their first release in the current year. In 2022, the five-piece from England who loves melodic and dynamic music as much as they love frogs, enchanted the world of Indie Rock and Pop Punk with EPs Burn and Under the Lights, as well as with the singles Darlin' and Jingle Bell Rock.
Returning Memories
The Echoes in the song title refer to memories of past events which come back from time to tome no matter how strongly one tries to mute them. Also, the echoes can stand for the third law of Newton which says
To every action, there is always opposed an equal reaction; or, the mutual actions of two bodies upon each other are always equal, and directed to contrary parts
but in a more interpersonal way.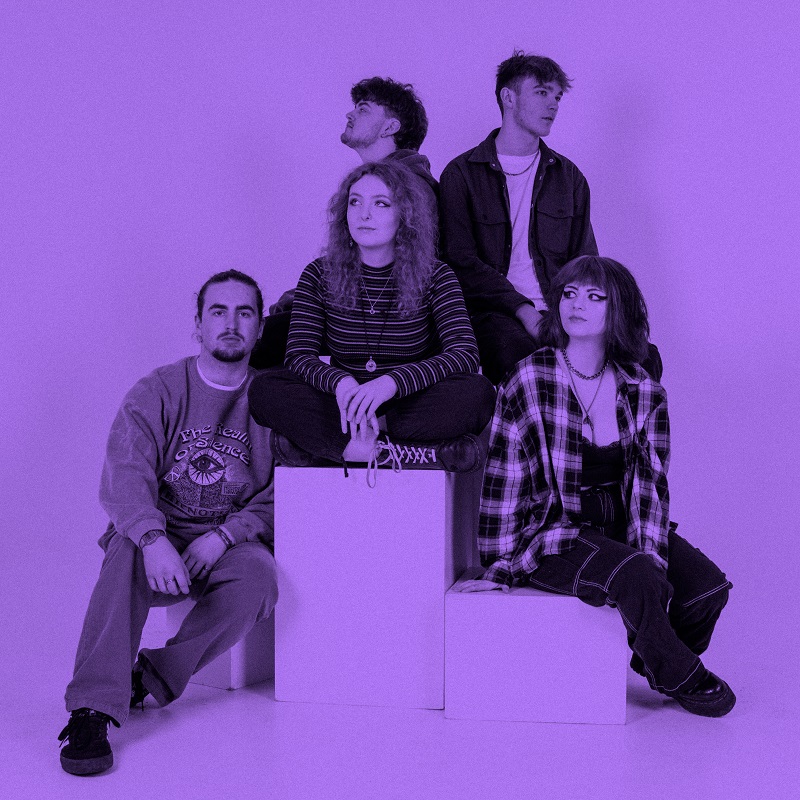 Either way, the structure of the song and its musical realisation come up to the name Echoes very well. Memories or reactions hardly ever pop up with full intensity. Instead they loom in gently like the first motif of the song. Once they have been noticed, they unfold their full force, and that is what ALICE LILY do with the first bridge and chorus. Sweet guitar pop explodes into powerful and energetic Indie Punk Rock. This torrential wave gradually fades away during the electrifying second verse but comes back with even heavier force. And then, the 169-second tempest is over.
8/10 Mangoes
All pictures by courtesy of ALICE LILY
Photo credits: Alice Needham