This coverage was created via Musosoup #Sustainablecurator – a contribution was made by the artists to help sustain website costs.
Click here and run your own campaign on MusoSoup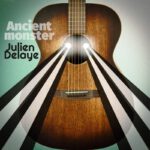 Julien Delaye – Ancient Monster
Release Date: December 17, 2022
Label: Cirkus Home
Format: EP | Digital
Duration: 21:14 | 5 tracks
Genre: Folk Rock / Art Rock
Origin: Marseille, France
After the Storm
Marseille's Julien Delaye is a singer, songwriter and graphic designer. He used to be the frontman of local Metal band Caedes as well as of Alternative Rock outfit The Coyotes Dessert and of Canis Majoris. With the pandemic came the change and it was as if a gigantic storm had blown across the globe. Structures got dispatched, conventions were deconstructed, and from all the rubble something new could be created. Julien Delaye raised like a phoenix from the ashes that were cast by the pandemic. Standing up stronger than before, the Marseillain artist went on in a whole new direction – alone, free, resolute.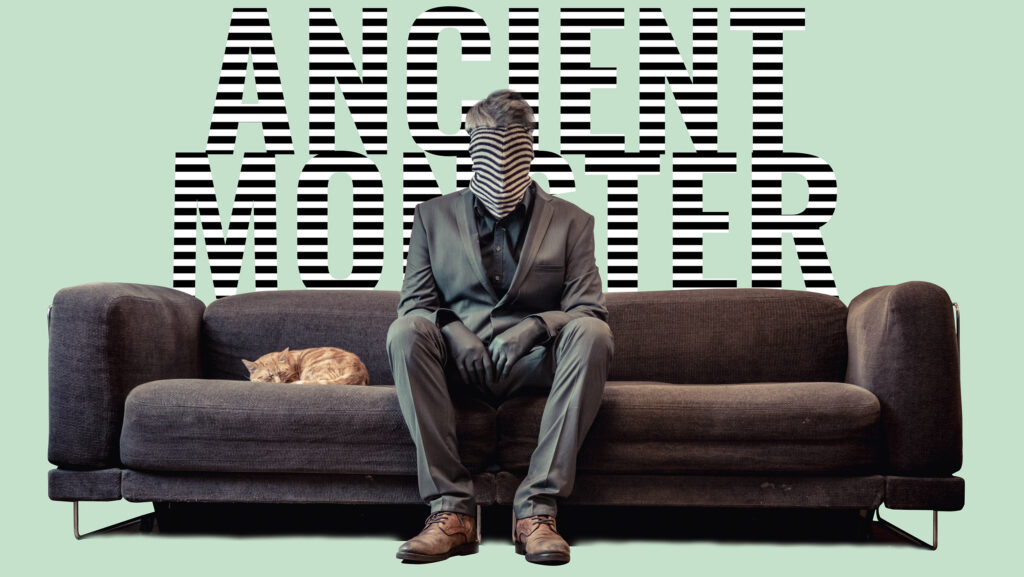 Mister Sad and Mister Mad
On his first solo EP, Julien Delaye expresses this new-found freedom musically. With just five tracks and a playtime of twenty-one minutes, the artist covers a wide range of sonorous Folk and Rock tunes. Beginning with the title track, "Ancient Monster" receives a certain QOTSA-meets-Nick Cave-vibe. The Dark Folk theme becomes stronger in the second track 'My Dictionary', and with 'The Meeting Place' a passionate Alternative Rock ballad gets the central position on the EP. As the release's softest song 'Brothers in Arms' comes with some Mark Knopfler vibes which do not only refer to the song title, and finally 'A Mermaid' is another journey into the gloomy depths of Folk Noir and dark rock music.

Julien Delaye does not only play with different styles and genres but also with different characters. In ht music videos and in the songs' themes you may find characters such as Mister Mad or Mister Sad who interact, tell their stories, and lead through the sonic narrative. Let us thus dive into the colourfully dark world of Julien Dark and enjoy the cinematic tales on "Ancient Monster" – a five-track EP arranged in the shape of an inverted pyramid.
7/10 Mangoes