This coverage was created via Musosoup #Sustainablecurator – a contribution was made by the artists to help sustain website costs.
Click here and run your own campaign on MusoSoup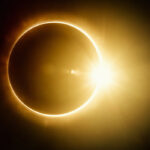 Magna Zero – All Must Go
Release Date: November 12, 2022
Label: Independent
Format: EP | Digital
Duration: 22:25 | 4 tracks
Genre: Psychedelic Rock / Garage Rock
Origin: Los Angeles, CA, USA
Embrace the Void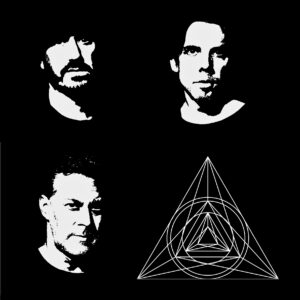 Although Magna Zero was only formed in 2019, the three members Jason Moore (vocals, bass, keyboards), Chris DiCesare (guitar) and David Aubrey (drums) have known each other for years and have collaborated in several musical projects. The trio will soon release their first longplayer "The Great Nothing" (the English translation of the band name). On the eleven-track album, Magna Zero take their listeners to a distant place, sort of a black hole if you want to, where they are free from time, place and even self.
To reduce the waiting time for "The Great Nothing", Magna Zero have teased the audience by releasing the four-track EP "All Must Go". Although only twenty-two minutes long, the release is rich in sonic variety and is thus a good pretaste on what to expect from Magna Zero in spring. The EP is name-your-price on bandcamp, and all proceeds go to the LA Mission helping to provide food and safe sleeping places for the homeless. So, if you have a dollar and a heart, you can do the right thing here easily.
The Uncanny Size of Emptiness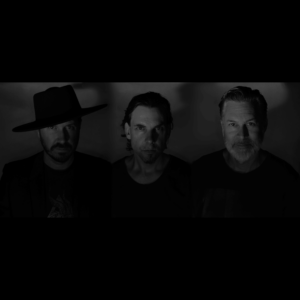 The four-track EP is a versatile and thrilling joyride past distant suns and stars towards the giant void. Thus, Magna Zero begin the EP with a mesmerizing Space Rock theme which then leads into the self-liberating Garage Rock anthem 'All Must Go'. Once freed from all materialist ballast, there is room for hope, and that is exactly what the song 'Endure' is about. The proggy and psychedelic tune leads towards the EP's climax which takes place shortly before the third track 'Walking to Nowhere' commences. While the soundscape remind of an interstellar journey to a darker corner of the universe, the song deals with another necessary step for self-liberation: the death of the ego. It is peace and balance that shall come from that, and thus the final track 'We are All' is a joyful Garage Rock dance that calls for unity and peace amongst living beings.
We are Sisters and Brothers, Friends and Lovers, Fathers and Mothers, and Daughters and Sons – We are All, We are All!
This short but thrilling presentation by Magna Zero is a great teaser for the upcoming debut album. From Garage to Prog and from Heavy Psych to Space Rock, David, Chris and Jason know how to compell and to entertain.
7/10 Mangoes