This coverage was created via Musosoup #Sustainablecurator – a contribution was made by the artists to help sustain website costs.
Click here and run your own campaign on MusoSoup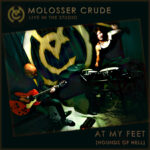 Molosser Crude – At my Feet (Hounds of Hell)
Release Date: February 18, 2023
Label: Evil Ear
Format: Single | Digital
Duration: 03:22
Genre: Noise Rock / Stoner Rock
Origin: Uråsa, Sweden
Deconstructing Stoner Blues
'At my Feet (Hounds of Hell)' is the third single that Tess (drums and vocals) and Jahn (guitars) have released since they developed from Molosser to Molosser Crude. And with this single, the duo from Uråsa once more shows that we might only know the tip of the iceberg that is the potential of this band. Even though Jahn and Tess stay true to the Stoner and Heavy Blues Rock theme that is central to their new style, they already introduce some progressive ideas. By implementing Noise motifs, varying metre and rhythm, and adding even more weight to their music, 'At my Feet (Hounds of Hell)' receives a certain Fugazi vibe that levitates over the chill Stoner Blues ground.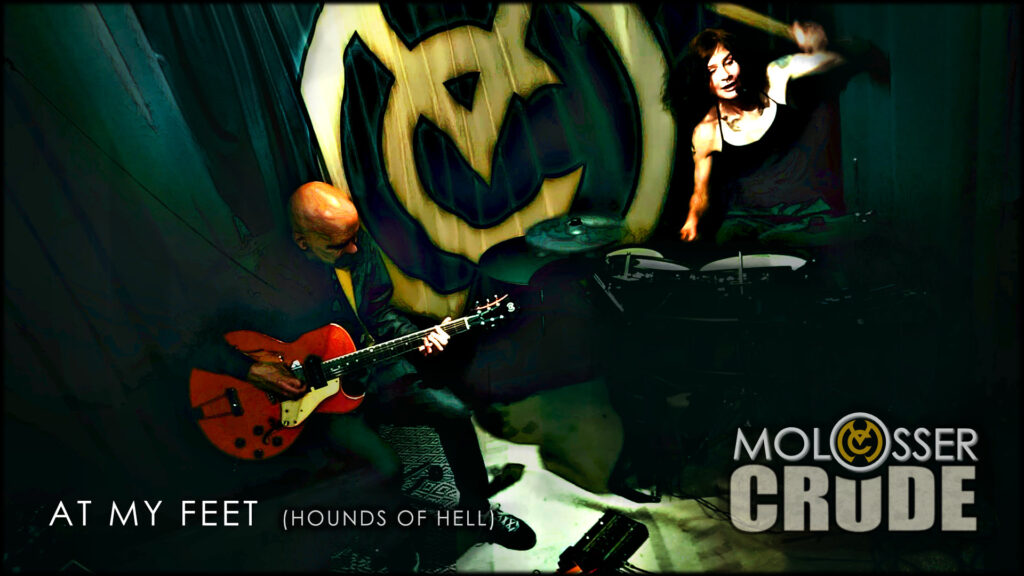 Domesticating Cerberus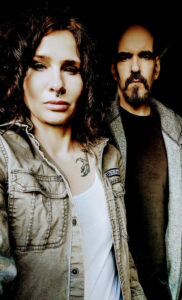 Despite all change, Molosser Crude stay Molosser Crude, and everyone who fears the band leaving their new musical environment in the realms of Blues and Stoner Rock can relax. The rhythms on the new single may be more demanding and the noisy heaviness sure has its impact on the listening experience, but in every part of this song, you can hear that this is Tess and Jahn.
The Stoner Noise Hardcore Blues bastard sound is catchy despite its pogressive structure and it easily lulls the audience into a hazy state of beautiful intoxication. Here, a fantastic narrative emerges. Dive into this dark sonic dream and encounter how Molosser Crude encountered the hounds of hell and tamed them.
9/10 Mangoes
All Pictures by Courtesy of Evil Ear