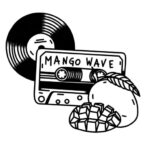 In this series we look back into the year 2013 by reviewing an album from this year every other week.
Want to advertise on MangoWave?
Send an e-mail to raphael@mangowave-magazine.com
---
The Missing Link
The post-Millenium years have spawned plenty of new conections between genres and styles. Metal and Punk, Rock and Jazz, Electronica and organic music have constantly been tied, untied and reorganised which brought us manifold new terms to categorise arts in. Protest the Hero from Whitby, Ontario are an amazing example for this movement. Take terms like Post Hardcore, Hardcore Punk, Mathcore, Metalcore, Nu Metal, Thrash Metal, Screamo or Progressive Metal. None of them completely describes what Protest the Hero do, but all of them play a role in the Canadian band's sonic cocktail.
Beginning of the Reshaping
Volition was the fourth longplayer by Protest the Hero. It is the first album to be released via Razor & Tie while the three previous longplayers were all published by Underground Operations. But another caesura might be more important for the band's history. Before Protest the Hero began to record the tracks for Volition, drummer Moe Carlson left and was then replaced by Chris Adler. Thus, the first founding member has left the band, and a year later, bass player Arif Miradolbaghi was the second original member to leave.
Conquering the World
Although Protest the Hero's sophomore album Fortress is still the band's only longplayer to be given gold status, Volition is the release that made them immortal across the globe. Volition was successful in Canadian, US American, Japanese and other global charts. The band showed that they were ready to spread their sound around the world, and the audience gladly accepted their conquest. Protest the Hero successfully convinced fans of different styles with their eloquent, heavy and yet emotional mix of sounds.
Next up in this series: Avril Lavigne – Avril Lavigne
Line Up
Rody Walker – vocals
Tim Millar – guitar, piano
Luke Hoskin – guitar, acoustic guitar
Arif Mirabdolbaghi – bass
Other Personnel
Chris Adler – drums
Cameron McLellan – production, engineering, mixing, bass guitar
Anthony Calabretta – additional production, mixing
Julius Butty – additional production
Jason Dufour – engineering, digital editing
Jack Clow – assistant engineer, drum technician
Moe Carlson – additional songwriting
Riley Bell – assistant engineer
Jeff Jordan – album artwork
Guests
Jadea Kelly – vocals
Kayla Howran – vocals
Mark Iannelli – vocals
AJ Kolar – vocals
Todd Kowalski – vocals
Kevin Lewis – vocals
Josh Hainge – vocals
Marc Palin – vocals
Ron Jarzombek – guitar
Wyatt Schutt – guitar
Raha Javanfar – violin, fiddle