Want to advertise on MangoWave?
Send an e-mail to raphael@mangowave-magazine.com
---
Farewell Signs – Dead Body Language
Natural Growth
Farewell Signs once started as a one-person project. Ideas and a concept for an album were born in the stormy North East of Germany. Over time, the project grew to become a quintet and a proper band. The location fo the creative process also got relocated to Bavaria and Southern Germany where the five members of Farewell Signs are scattered. Officially formed in 2022, the band has already released its eleven-track debut longplayer Dead Body Language via Modern Illusion Records and Passion Means Struggle.
Affectionate Design
Before digging into the musical and contentual value of Dead Body Language, it is necessary to utter some deep appreciation of the physical release. The cover is decorated by a beautifully dystopian artwork made by guitar player Martin Hofmann. Inside, you find a gently desgined 7" inlay containing photos, credits, and lyric sheets for the eleven tracks featured on the album. The vinyl record itself is a beauty, too and it comes in three different marbled and heavy editions. Farewell Signs, Modern Illusion Records and Passion Means Struggle have truly considered the listeners' haptic joy when working on this release.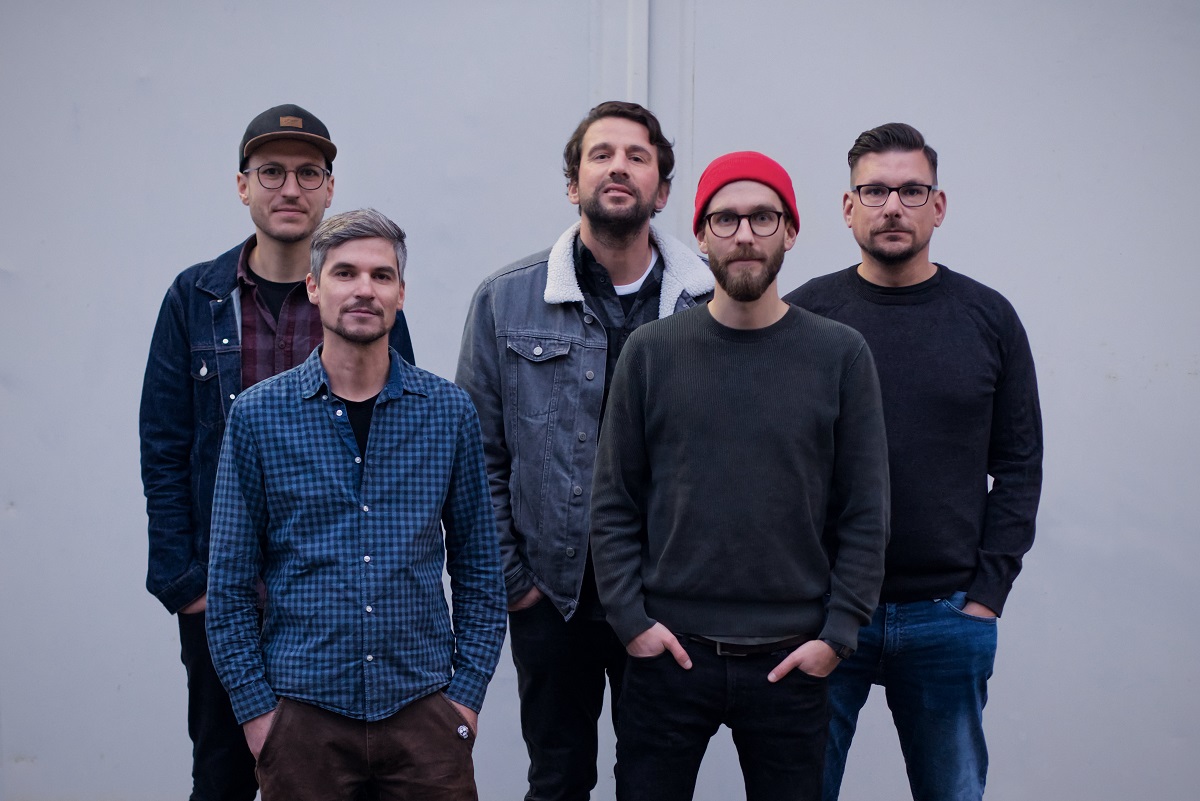 Of Hardships, Coping, and Unity
A few seconds into the first track In Awe of Your Own Killer one may be reminded of the opening to Black Sabbath by Black Sabbath from their album Black Sabbath. But only moments later, Farewell Signs jump into the musical style which dominates their debut album. Rough Hardcore that reminds of the New England sound of the 1980s and that comes with an honest Punk Rock core activates body and mind. On this raw sound, Farewell Signs address the hardships of the dystopian reality we live in and they call for unity and resistance. Because no matter where we are from and where we are headed, We Bleed the Same.
Dead Body Language is a really sympathetic, autochthonous and powerful release which proves that Hardcore still plays a relevant role in our post-modern world.
6/10 Mangoes
Credits
Uli Gigl – guitar
Patrick Winterl – vocals
Martin Hofmann – guitar
Johannes Puschmann – drums
Benedikt Hain – bass
Music written and arranged by Uli Gigl and Farewell Signs
Lyrics by Patrick Winterl
Produced by Uli Gigl and Farewell Signs
Recorded and engineered by Farewell Signs
Mixed and mastered by Benedikt Hain at Outback Recordings
Editing and mix assistance by Thomas Krottenthaler at Outback Recordings
Artwork by Martin Hofmann
Live Photos by Tina Wolff and Jeannine Ernst
All pictures by courtesy of Modern Illusion Records