Want to advertise on MangoWave?
Send an e-mail to raphael@mangowave-magazine.com
---
Jaye Jayle – Don't let your Love Life get you down
| | |
| --- | --- |
| July 14, 2023 | Pelagic Records |
| Album | Vinyl/Digital | 38:59 | 8 tracks |
| Experimental Folk / Psychedelic Blues | Louisville, KY, USA |
Prisyn Break
Evan Patterson from Louisville has once more put Blues, Folk and Rock to another level. After escaping from the pandemic's synthetic prison – Prisyn – the artist from Kentucky began recording tracks again. By the help of sound engineer Nick Roeder the first new ideas flourished, and after the guitar tracks were done, Todd Cook added the bass tracks. Gradually, Patterson's visions assumed more form as the drums were recorded by Neal Argabright and Chris Maggio. When Corey Smith added synthesizer overdubs, Don't let your Love Life get you down has already surpassed the state of a rough draft by far, but there was still space for some fine tuning. Hence, the song When we are Dogs got completed by Bonnie 'Prince' Billy's vocals and Patrick Shiroishi's saxophone. The latter also contributed to The Party of Redemption. And there it is, a whole new Jaye Jayle album featuring master mind Evan Patterson and seven guest musicians.
Advice and Triumph
Those who knew Jaye Jayle before will not be surprised that Don't let your Love Life get you down is a dark album: dark in sound, dark in content. But as the title already tells, Jaye Jayle is not here to let the listeners down. On the contrary, Don't let your Love Life get you down is a musical guide on how to escape the darkness and embrace one's life again. One message that can be derived from these eight songs are that there is more to life than love for someone else – one can love and embrace oneself, too, and one should actually.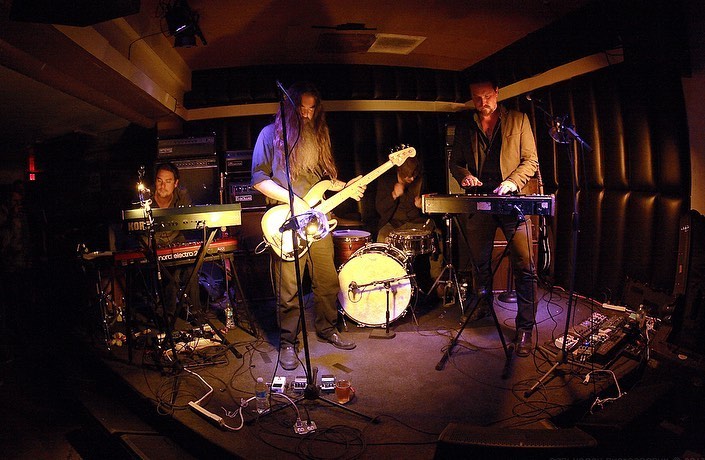 Step by Step towards the Light
The topics that Jaye Jayle address on their fourth longplayer yet deal with loss, suicidal thoughts and desolation. But the way the album is conceived, it depicts the gradual, tedious and yet worthwhile journey beginning somewhere close to rock bottom, destined towards the light and towards life. And step by step, this journey leads upwards.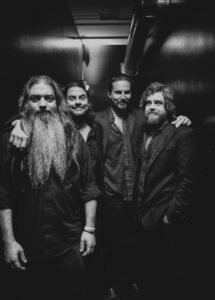 Like the Rose of Jericho
Speaking of the musical realisation of this ascension towards hope and positivity, Jaye Jayle present a real masterpiece here. Don't let your Love Life get you down is introduced by thick and gloomy Folk Rock with sludgy or doomy themes. The musical features of the album's first songs may allow references to artists such as Nick Cave and the Bad Seeds or Type 0 Negative. Then, gradually the soundscape changes its appearances. Like a rose of jericho, the sound unfolds. Colour, bloom, and hope speak of the album's middle part. And finally, the experimental and psychedelic Folk Rock synthesis finds its climax. It is the album's final track When we are Dogs with its colourful Psychedelic Jazz painting which finally lets the sun shine again.
Selfcare and Sobriety
Don't let your Love Life get you down is a stunning piece that combines advice with biographic experience. It can bea helpful guides for those who are facing dark times, and an empowering reminder for those who have been through similar episodes simultaneously. Music-wise, it is an exciting synthesis of Blues, Folk, Psychedelic Rock, and an experimental twist. This may very well be one of thre greatest releases of the current year.
10/10 Mangoes
All pictures by courtesy of Pelagic Records