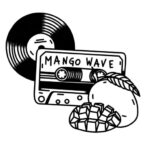 |
Want to advertise on MangoWave?
Send an e-mail to raphael@mangowave-magazine.com
---
Eric Angelo Bessel – Visitation
| | |
| --- | --- |
| April 21, 2023 | Lore City Music |
| Album | Vinyl/Digital | 37:17 | 8 tracks |
| Ambient / Soundscapes | Portland, OR, USA |
Wandering in Solitude
Even though, Visitation is the first album release by photographer, visual arist and musician Eric Angelo Bessel, some readers might have heard his name before. Main reason is probably that Bessel and his wife Laura Mariposa Williams are Lore City. You can click here to read a review of their 2021 album Participation Mystique or click here to get to a review of their most recent release, the EP Under Way from 2022.
On Visitation, Eric Angelo Bessel does not break out in completely new directions, and yet the music on the eight-track album differs from the artistic and dreamy Post Rock, Williams and Bessel produce under the name Lore City. Shifting down a gear and focussing on the creation of cinematic soundscapes, Eric Angelo Bessel presents a 37-minute journey to the depths of human consciousness and soul.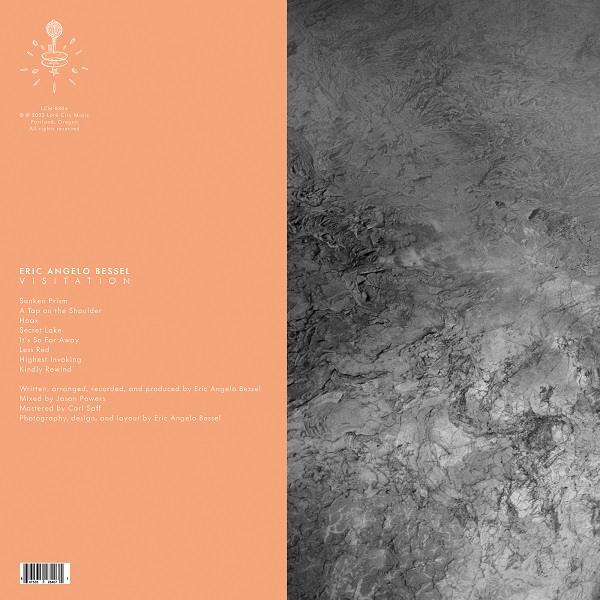 Chime and Harmony
The adjectives that fit the sounds on Visitation best are meditative, cinematic and dreamy. Eric Angelo Bessel provides us with soundscapes to close our eyes and let the mind paint opulent pictures to. The atmospheric and stunning visuals of Post Rock merge with psychedelic and dreamy Ambient sounds. The result of this combination is a wholesome soundscape that creates harmony among elements. Universe, mind and body, past, present and future become one, and awareness emerges from the depths of Visitation.
8/10 Mangoes
Visitation was written, aranged, recorded and produced by Eric Angelo Bessel
Mix: Jason Powers
Master: Carl Saff
All pictures by courtesy of Lore City Music
Photography, design and layout: Eric Angelo Bessel