This coverage was created via Musosoup #Sustainablecurator – a contribution was made by the artists to help sustain website costs. Click here and run your own campaign on MusoSoup
---
Society of Beggars – Well of Wishes
| | |
| --- | --- |
| July 13, 2023 | Independent |
| Single | Digital | 04:41 |
| Alternative Rock / Stoner Rock | Naarm (Melbourne), Australia |
Struck by Lightning
Victorian quartet Society of Beggars have set an encounter of the third kind to score. The band's lastest single Well of Wishes is about meeting someone and feeling the world being set on fire by this encounter. It is an epiphanic moment, a once-in-a-lifetime happening that might change everything from this point on. Like a sudden thunderstorm that breaks through a sunny day, Society of Beggars describe this ffeling of instant attraction and magnetism that come in such a moment.
Our Lives for Rock'n'Roll
But Well of Wishes is more than just a regular song about affection or love. It is a salute, a tribute, an honourful bow to a style of music that has very likely saved millions of lives. Serving a sentence of life for Rock'n'Roll, Society of Beggars proudly and unhesitatingly show off their scars and share their stories. Service for the cause has made them string and resistant, which is why Rock'n'Roll soldiers fear neither darkness, nor heat, nor venom.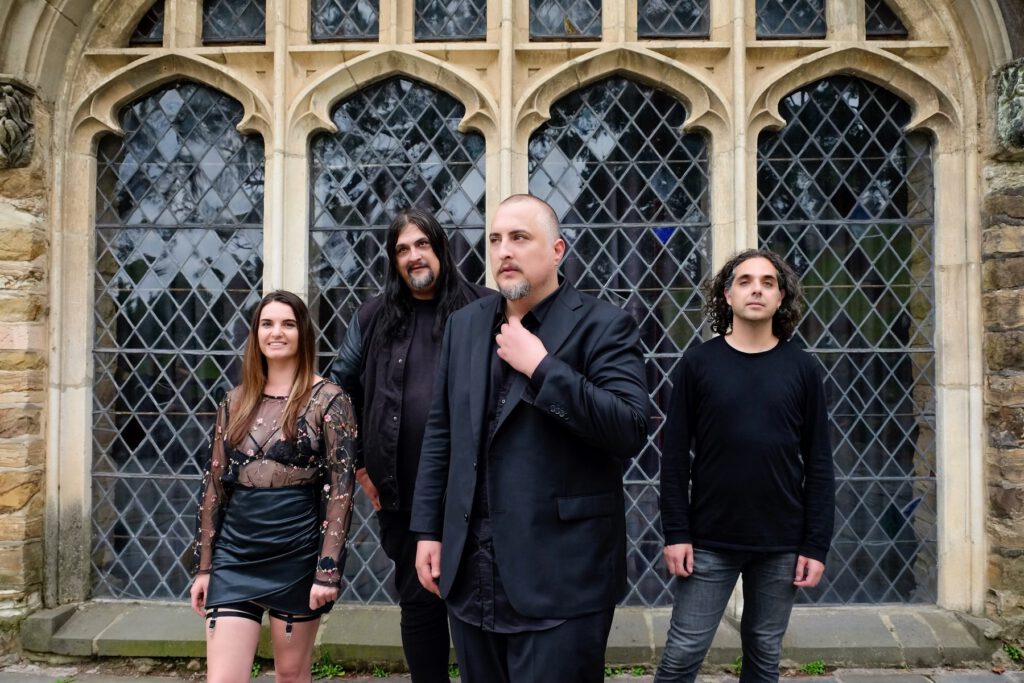 Braving The Storm
Stoically and with their heads held high, Society of Beggars confront every storm. The musical realisation of this powerful walk is undertaken by a thrilling and cinematic song structure. Atmospheric leads that burn like desert sand blow between the heavy guitar riff in massive gusts. Beneath this play of grains and air, a fearless protagonist fights their way through walls of rocks and sand. Incapable of seeing the sunlight, they steadily march forward by the force Alternative and Stoner Rock. And whenever the scenery seems to become more pleasant, the heavy soic storm comes back with even higher intensity until this massive anthem climaxes right before its ending.
8/10 Mangoes
Credits
All pictures by courtesy of Society of Beggars
Produced & Mastered by Lindsay Gravina at Birdland Studios
Yianni Michalopoulos – vocals
Dimitrios 'Jim' Michalopoulos – guitar
Zoë Alexa – bass
Tom 'Dibi' Di Biase – drums
Written & performed by Society of Beggars