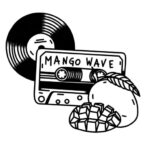 Guest Feature by Dmitriy Churilov
Want to advertise on MangoWave?
Send an e-mail to raphael@mangowave-magazine.com
---
| | |
| --- | --- |
| May 05, 2023 | Independent |
| Single | Digital | 03:04 |
| Post Pop / Ambient Pop | Kansas City, KS, USA |
Community Service is a Kansas-based sound producer, a self-proclaimed "sonic storyteller". And 2023 marks the year when they are getting on a new level of casting their musical spells on the world releasing Mr. Tree.
The newest single features the enchanting vocals of Úyanga Bold, the internationally acclaimed Mongolian artist known for her works with Disney and TV Series. The song itself is highly cinematic, capturing the transcendental moment of bliss and unlocking one's higher purpose; it could have easily become a soundtrack for a blockbuster movie as is.
Musically, Mr. Tree is an interesting blend of ethereal post-pop/chamber music, an evolution of the new age movement of the last decades. With a strong focus on multitracked vocals, the song highlights the songwriting talent of Community Service. Everything is tight in its place, with minimalistic guitars, orchestral keys, and massive percussion.
The name of the track gives out the strong spiritual background of the song as the holy tree is considered a holy symbol in many religious practices and teachings. The lyrics also underline the idea of personal growth and unleashing inner wisdom in order to reach freedom and redemption.
Community Service displays all the signs of a potentially huge indie artist whose ambitions match their skills. Mr. Tree feels like a gift that keeps on giving.
Text by Dmitriy Churilov