This coverage was created via Musosoup #Sustainablecurator – a contribution was made by the artists to help sustain website costs.
Click here and run your own campaign on MusoSoup
The Margaret Hooligans – Hey Love
February 10, 2023
Piety Street Publishing
Single | Digital
05:18 | 1 track
Garage Rock / Fuzz Rock
Bala Cynwyd, PA, USA
Relationship Status: in Space
Anyone who has ever been in love, will confirm that love is a complicated thing. And once a second person (or even more) is involved, it will become even more complex. Another thing that is really complicated is space travel. The only real difference between those two things are that astronautics can be explained via physics and science, amorous relationships and the whole fuzz about emotions cannot. And while we are talking of fuzz, the bridge to the single on hand has been built: here is the latest single release Hey Love by Pennsylvania's The Margaret Hooligans, a fuzzy, heavy, psychedelic anti-love song, and the second song off of the upcoming album Saturday Night in Bartertown.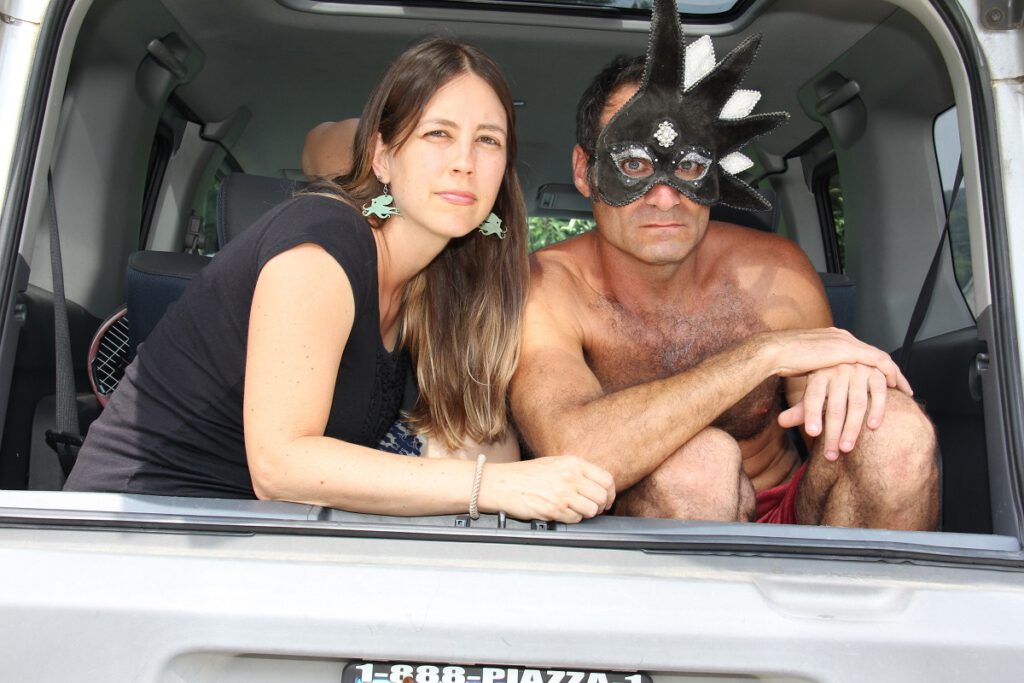 Of Gravity, Orbits and Rocket Launches
Hey Love is a song about a relationship whose half-life has expired. Thus, the protagonist tells of their feelings comparing them to their partner launching off to outer space. Often times one might want to shoot someone to the moon, but when they realy leave, it can become cold and lonely on Earth. And even if they orbit around the planet from time to time, what good is it seeing them when there is no gravity any more?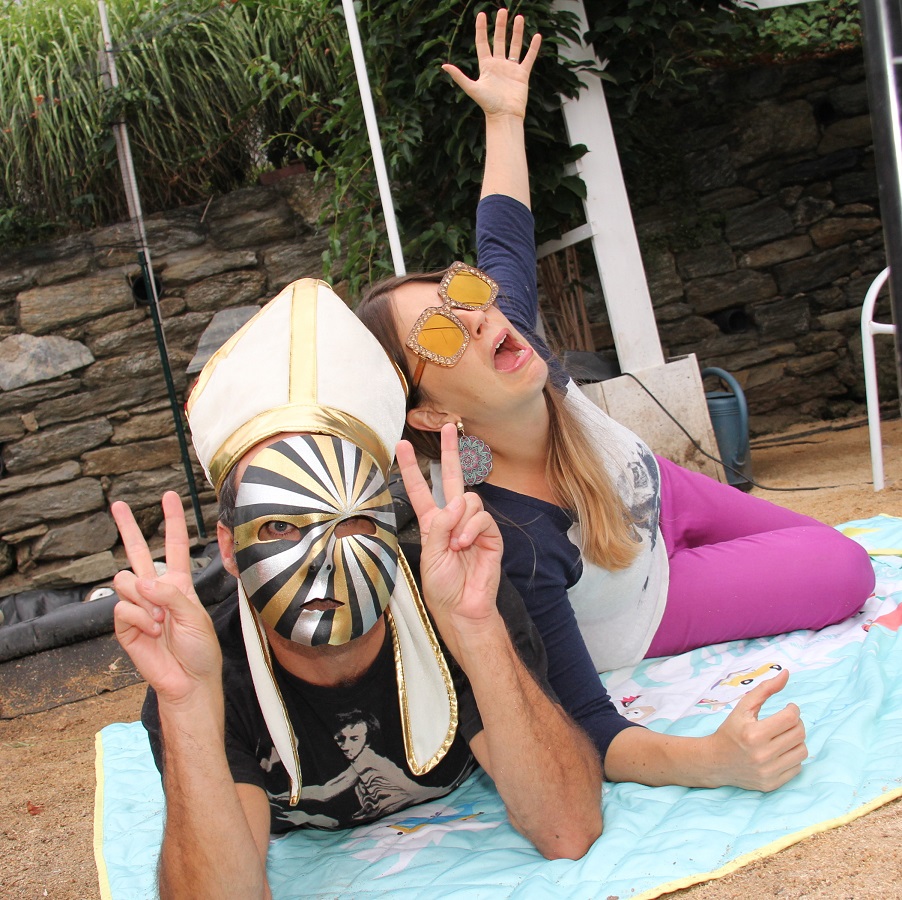 The Dance of the Satellites
The sound leaves no questions: this is the The Margaret Hooligans sound we know and love. Mr. Strontium's percussions are as distinctive as the sound of the electric ukulele that he is often stabbed with. And although, Hey Love is a lot more cosy and sedate that many previous releases of the duo, every note of this jam sounds like Meg Cratty and Mr. Strontium. It may be due to the gentle speed but mostly it is due to the powerful chorus riff that Hey Love is one of the most psychedelic songs produced by The Margaret Hooligans recently. And thus, it is a comprehensible setting of the passionate nostalgia that one can feel when a relationship is about to end soon. Hey Love is also a great tune for stargazing and satellite spotting.
7/10 Mangoes
All pictures by courtesy of The Margaret Hooligans
Photos by Iden Crockett
Hey Love was recorded in the basement of Piety Street Publishing, mixed and mastered by
Jon Huxtable of Smallfish Recordings, and was produced by Mr. Strontium.