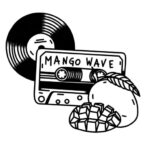 In this series we look back into the year 2013 by reviewing an album from this year every other week.
Want to advertise on MangoWave?
Send an e-mail to raphael@mangowave-magazine.com
---
Family of Eight
Welcome to The Kitchen, the pivotal point of many families. The Kitchen is the third (and last so far) studio album by Oakland's rap collective Hieroglyphics. Like the two previous albums and the musical output of the Hieroglyphics members, The Kitchen was released on the domestic label Hieroglyphics Imperium Recordings. Although, when released the collective's third album was much more successful than their debut and ranked similar to the sophomore longplayer, in long term The Kitchen is not considered a classic like 3rd Eye Vision (1998) and Full Circle (2003).
Good ol' laidback Hip Hop
The Kitchen is exactly what you get when you want a Hieroglyphics LP. The collective's third album may never have stepped out of of predecessors' shadows but it is a collection of bangers nevertheless. The octett serves classical 80s and 90s rap music on cool Funk and Blues samples, laidback atmosphere and plenty of cuts and scratchings. The MCs shuffle, spit, and press their lyrics onto the beats in a half-sung, half-rapped way. There is not as single reason to neglect this longplayer.