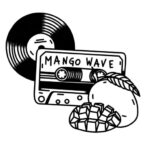 In this series we look back into the year 2013 by reviewing an album from this year every other week.
Want to advertise on MangoWave?
Send an e-mail to raphael@mangowave-magazine.com
---
Straight outta Hackney
Rudimental were formed in 2009 and released their first single Deep in the Valley in 2011. In the same year, founding members Kesi Dryden, Leon "Locksmith" Rolle, and Piers Aggett met songwriter and producer Amir Amor whom they produced the singles Feel the Love, Not giving in and Spoons. All three songs are also featured on the 2013 debut album Home, and Amir Amor became the fourth musketeer until he left Rudimental in 2022.
Liquid Sounds for Solid Nights
Rudimental's debut album contains an hour of electronic music for endless nights in urban clubs or under the open sky. The quartet and their numerous guests have merged the gentle touch of Soul and House with the dynamic movement of Drum & Bass and the sonorous acceleration of Funk – Liquid Funk to be precise. Thereby, colourful rays of light are painted into the blackest of night skies, and caleidoscopes of trippy colours dance through the listeners veins with slightly delayed steps.
Dance the Grey Away
The sounds on Home are defined by a positive and empowering atmosphere. Rudimental and their guest vocalists provide uplifting and supporting messages for their listeners. Thus, the songs allow their listeners to let themselves go and forget about the old everyday for at least some hours. It is a very conscious, aware and yet indulging frenzy that Home offers. Or, to explain via title and cover artwork: Rudimental do not want to travel far away to escape from the grey, but paint their surrounding in vivid colours instead.
Next up in this series: Kylesa – Ultraviolet
Guests on Home
Sinéad Harnett
John Newman
Foxes
Angel Haze
MNEK
Syron
Becky Hill
Emeli Sandé
Alex Clare
Ella Eyre