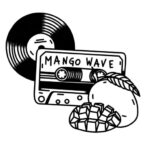 |
Want to advertise on MangoWave?
Send an e-mail to raphael@mangowave-magazine.com
---
Lawrence Wallace – Life Force
| | |
| --- | --- |
| April 28, 2023 | Independent |
| EP | Digital | 4 tracks |
| Progressive Metal / Modern Metalcore | Philadelphia, PA, USA |
There is something menacing stirs on the very edge of metal horizons and the name of that thing is Life Force by Lawrence Wallace.
Lawrence Wallace is a Philadelphia-based guitar freak and he has been around for 10 years already with two LPs and a few compilations of his works. Now, he releases a 4-track EP called Life Force.
As the title suggests, the EP's theme is all about metaphysics and space exploration which is strongly backed up by booming riffs, dream-like solos and eerie synthesizers. One might argue that the aforementioned riff could be a tiny bit more elaborate and complicated, but all the arguments come to nigh before this EP's lead guitars.
I can tell you, it's something. The melodies, the clarity of performance, the sheer speed of those solos is mindblowing. Guitar works on each of the four songs are done with outstanding precision. Shimmering melodies take the breath away and carry you along with dazzling speed towards the metal experience on the cosmics scale.
To conclude, the brilliant guitar technique is a good thing, but if you add a dramatic element to the mix, you get yourself a fantastic musical journey to live and relive through. And Lawrence Wallace does it both.
Text by Ilya Yclept
Picture by acourtesy of Lawrence Wallace