Six great tracks to start the new week with.
This coverage was created via Musosoup #Sustainablecurator – a contribution was made by the artists to help sustain website costs.
Click here and run your own campaign on MusoSoup
Pop Punk / Alternative Rock
Berlin, Germany
The key track to katie drives' second EP Safe and Sad is an empowering and activating Pop Punk anthem that comes with hymnic chorals, upbeat rhythms and a chorus to break free to.
Alternative Rock / Alternative Metal
Coconut Creek, FL, USA
Florida's Elleinad invite us into the dark spiral of helplessness of person who is struggling with mental health issues but does not receive proper help by medical personnel, and thus a dark vortex of Alternative Rock and Metal lets the audience dive through this endless fight.
Indie Folk / Psychedelic Folk
St. Albans, England
No matter how much you love winter, this tune is so heart-warming it will put a sunny smile to your face as it contains everything needed for a giant hit: sweet harmonies, summer-of-love psychedelia and sonic sunshine.
Psychedelic Rock / Stoner Rock
Cattolica, Italy
Adria-based band Deadpeach provides us a Magic Potion, a mind-expanding beverage that will take you back to the year 1969 when this recipe was originally mixed by The Open Mind – get ready for a magical trip with a band whose name you should keep in mind.
Want to advertise on MangoWave?
Send an e-mail to raphael@mangowave-magazine.com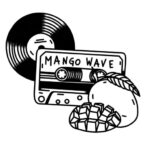 Mowgli – One Eyed Jack
Jazz Rock / Art Rock
Toulouse, France
When French trio Mowgli open their artistic soundscapes made from Electronica, Jazz and Rock, for the listeners there is majorly one rule: expect the unexpected!
Post Black Metal / Post Metal
Rovaniemi, Finland
With a sound as cold as their home at the Arctic Circle, Serotonin Syndrome create a gigantic blizzard of sorrow and grimness – no matter at what temperature you listen, you might want to put on a jacket for this one.