Six great tracks to start the new week with.
This coverage was created via Musosoup #Sustainablecurator – a contribution was made by the artists to help sustain website costs.
Click here and run your own campaign on MusoSoup

Garage Rock / Post Punk
Glasgow, Scotland
On a raw and merciless sound, Scottish trio Casual Drag satirically take on the debate about cancel culture.
Stoner Rock / Heavy Rock
Phoenix, AZ, USA
Tune in to Psychic Radio and let the intergalactic journey begin as The Bellwethers adjust the frequency.
Regal Cheer – Behavioural Patterns
Hardcore Punk / Indie Rock
Brighton, England
Within the monotony of nine-to-five jobs, never-changing Behavioural Patterns of other people can make you furious, and that energetic fury fuels this song.
Blues Rock / Alternative Rock
Breukelen, Netherlands
This powerful and empowering anthem is a reminder telling you who can make decisions about your life: you, noone else.
Want to advertise on MangoWave?
Send an e-mail to raphael@mangowave-magazine.com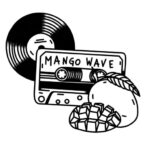 ---
Heavy Metal / Groove Metal
Melbourne, Australia
Russia's war against Ukraine has inspired Australian Heavy Metal legends Nothing Sacred to produce the EP Leviathan which is opened by this massive title track.
Pozo – Todo está mal
D-Beat / Hardcore Punk
Bogotá, Colombia
Colombian quartet provids us a legit thunderstorm of discontent and furious sounds.