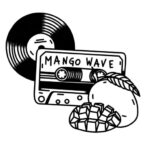 Want to advertise on MangoWave?
Send an e-mail to raphael@mangowave-magazine.com
---
YOP – The World is a Hell
| | |
| --- | --- |
| April 07, 2023 | Wahshstuff Records |
| CD/Cassette/Digital | 24:09 | 5 tracks |
| Krautrock / Noise Rock / Post Punk | Ballina, Ireland |
The melancholic and wise butterfly's return
Ballina, or Béal an Átha in Irish, is a small town of 10,000 residents in the Irish Republic's Northwest. The second biggest place of the county Mayo is home to Sid (bass and vocals), Conor (guitars, synths and vocals), and their drum machine. This trio composed from human and digital members is called YOP, and their previous single Beyond Being was featured in the Fresh Mango series on September 17, 2022. Recently, the first EP by YOP has been released via Ballina's Wahshstuff Records. It is called The World is a Hell, and it contains the single mentioned before, the track YOP II which was also featured on the 2020 release 2Q16, and three unreleased tracks.
Dance of the Kraut Punks
YOP combine psychedelic, comfortably gloomy and stoically melancholic music. The two human musicians and their robotic rhythm section create a soundscape that often reminds of their brethren The Good Hex from Würzburg. The recipe for their sound thus contains ingredients such as New Order-style Post Punk, Synthwave in the veins of Eurhythmics, the psychedelic power of a strong kush, and rough edges like the blade of a hunting knife. The latter part, the rough and sharp feature is what makes YOP's sound stand out of the masses.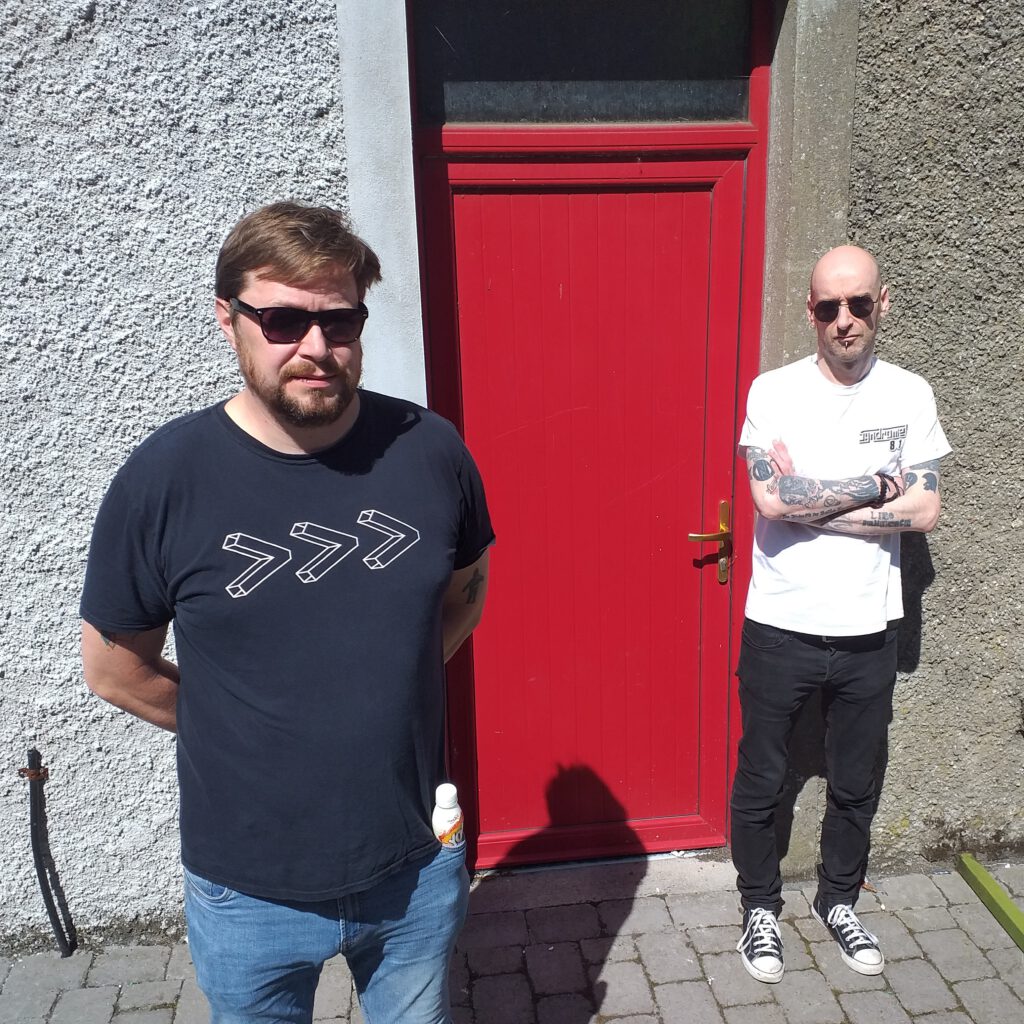 Psychedelic Noise and Wave
Although only 24 minutes long, The World is a Hell is a various musical journey during which Sid and Conor lead their listeners through the darker spheres of our dystopian world. Despite the gloomy pictures that are drawn here, YOP do not forget to provide entertainment. Thus, dance moves in the shape of waves and sedative numbness are a very important part of this sonic enterprise, too.
The World is a Hell is coined by anger, escapism and the need for radical changes for our world. YOP bang back and forth between consciousness, activism and frenzy on this truly dystopian sound.
8/10 Mangoes
All pictures by courtesy of YOP
Guest musician: Martha (tin whistle)
Producer: Peter Montgomery