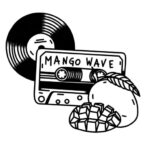 In this series we look back into the year 2013 by reviewing an album from this year every other week.
Want to advertise on MangoWave? Send an e-mail to raphael@mangowave-magazine.com
---
Calvin Cordozar Broadus Jr., better known as Snoop Doog, has undertaken a journey to the island of Jamaica where he wanted to encounter the Rastafari religion and its Nyabinghi branch especially. According to the artist who has loved the effect of cannabinoids for ages, his aim was to open his third eye. Maybe the truly enlightened can tell whether that has worked or not. Anyways, as a result of this quest, Broadus presented a documentary film and a new record, both of them called Reincarnated. While the music album can be counted as Snoop Doog's twelfth studio release, it is the only longplayer that he published under the name Snoop Lion.
Everyone who loves Snoop for his G-Funk, his laidback rap lyrics on funky and heavy samples, his extravagant way of putting rap vocals on beats will quickly realise that Reincarnated is from another dimension. There is a good reason why this is a Snoop Lion release instead of a Snoop Dogg one. Thus, instead of nodding to a massive 4/4 rhythm, you should prepare for some 2/4 offbeat Reggae and Dancehall. Reincarnated contains 1970s Reggae in the style of Peter Tosh and modern-day Dancehall sound as well. Connecting lines are some influences from Soul and Broadus' quest for opening his third eye.
Snoop Lion and his guest musicians praise unity, peace, love, and further ideals of the Rastafari culture such as knowledge gain or enlightenment through the consumption of THC. Fortunately, homophobia which is also very common among Rastafari and Reggae artists is not part of this album.
Nevertheless, Reincarnated is a pretty blank album. Despite some Roots Reggae highlights that stick out of this very inconsistent release, coherence, sustainability or memorablity lack completely. Snoop Lion's first Reggae album will hopefully stay his only one, as he should definitely focus on Rap and G-Funk.
Next up in this series: Rudimental –Home