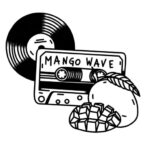 Want to advertise on MangoWave?
Send an e-mail to raphael@mangowave-magazine.com
Oceansides – Lost in Mind
| | |
| --- | --- |
| April 14, 2023 | Independent |
| CD/Digital | 16:51 | 5 tracks |
| Pop Punk / Emo Punk | Karlsruhe, Germany |
Back with a Bang
Oceansides were originally formed in 2019 by drummer Mike Siebert and guitarist and vocalist Nico Martini. They immediately began writing own songs and soon, the line-up was completed by bass player Marvin Rothenberger and lead guitar player and backing vocalist Maxi Keller. A year later, the band has already released their first EP Spindrift. The release was furthermore the day when the first COVID19 lockdown began. Therefore, touring had to be postponed, and Oceansides could focus on new music and themselves instead.
Webs of Thoughts and Feelings
Although the isolation of the first two years of the Coronacene are not addressed directly on Lost in Mind, they have very likely left their traces on sound and content of the EP. The Baden quartet utters thoughts and emotions in their new songs that deal with disappointment, the difficulty and the joy that can come with relationships, and with mental health in our sickly fast moving world. It is that huge gap between wanting to break oneself and breaking something else that defines majority of the soundscape on Lost in Mind. Oceansides thus combine melodic and emotional Easycore or Pop Punk with rough-edged Punk Rock attacks and some Hardcore influence.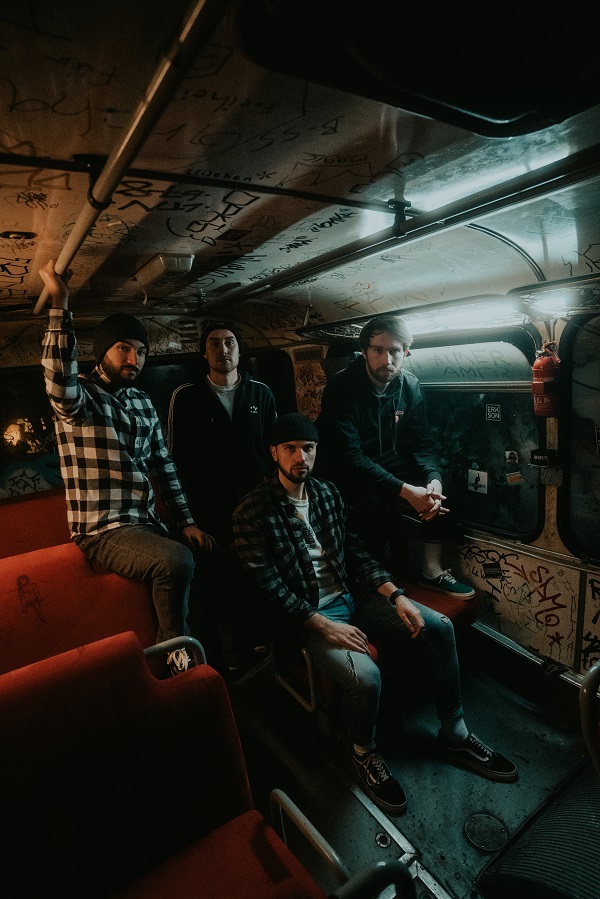 Rollercoaster Ride
As an introduction, we can hear the theme of the track Barricade. Over the slow riffs, a female voice provides a deep inner monologue. The words combine toxicity, fragility, empathy and selfishness. Obviously, at least the protagonist needs to break free which then leads into the song Barricade. Here, the protagonist tells of the necessity of waking up from their nightmare and to overcome their inner demons.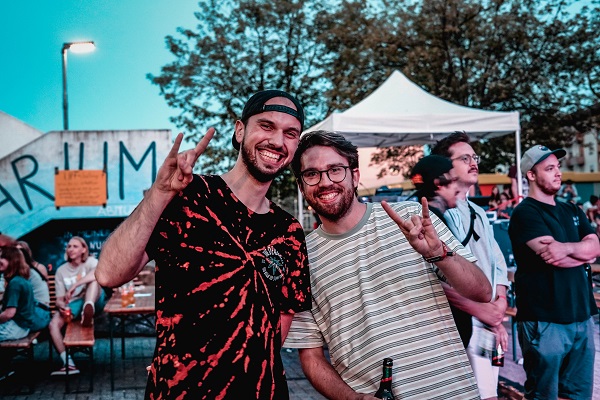 Breaking up is hard to do
The next songs deal with the difficulty of ending a relationship. The Pop Punk anthem Before one another describes the hope that one might find either a reason to keep the thing going or to finally break up, and thus one stays in that comfortable but unheathly inbetweenness. With more appeal to Hardcore, Silver Linings sets the collapse of a love to music which resembles giant waves breaking onto coastal rocks. And finally, another melodic anthem finalises the EP. Hiding Bloom is about watching a friend or a beloved person suffocating from a toxic relationship. Unable to properly interfere, the protagonist watches their friend hiding from reality and from themselves.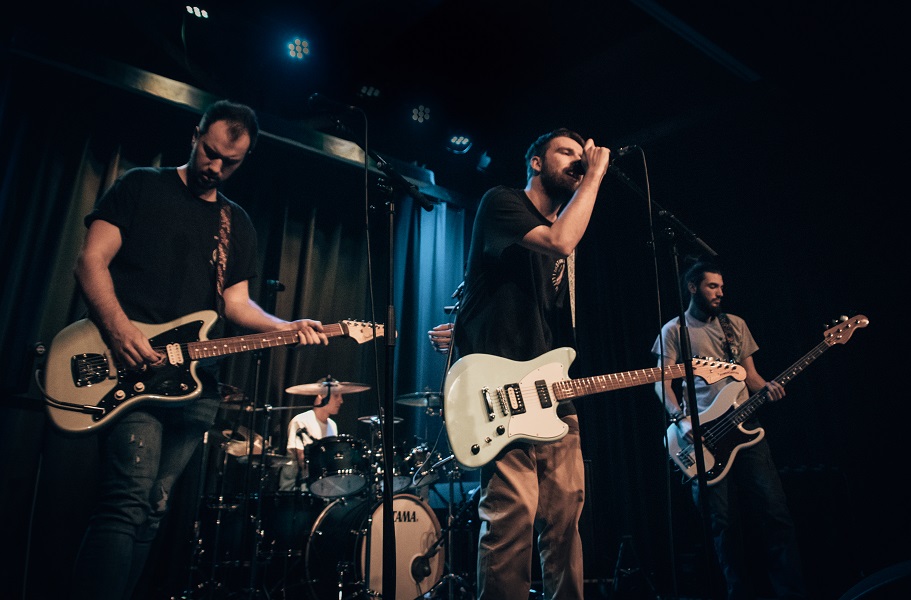 Music for Eardrums and Hearts
Oceansides provide relatable content for everyone who has a heart. Music that invites the listeners to dance, to sing along and to get into exhausting action is combined with lyrics straight from the heart. The quartet addresses serious issues concerning human interaction and presents them via a powerful and empowering soundscape.
7/10 Mangoes
All pictures by courtesy of Oceansides