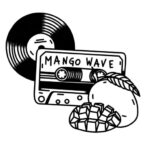 Another little Journey through Time
Want to advertise on MangoWave?
Send an e-mail to raphael@mangowave-magazine.com
---
Still pissed, still proud
A year after their legendary debut album Pissed and Proud was published via No Future Records, England's Peter and the Test Tube Babies released their sophomore which is often regarded to be the band's classic. Peter and the Test Tube Babies had recently followed their manager Nick McGerr's advice to end the contract with No Future Records and found their own little label instead – Trapper Records was born. In hindsight, it might not have been the greatest idea back then, since the musicians did not see any revenue from the album sales. Nevertheless, they had their label now, and they had released their first proper studio album The Mating Sounds of South American Frogs.
Dawning of the Testies Era
The album title is a rip-off from a sound effect collection called The Mating Sounds of North American Frogs, and you will not find traces of frog-themed concepts on the longplayer. In general, there is no real concept or a golden line. Instead, The Mating Sounds of South American Frogs is a collection of aggressive, loud and wild Oi! and Punk songs. It contains some of the band's greatest hits such as Whimpeez, Blown Out Again and of course Jinx. Altogether, the album is a collection of anthems for the Punk Rock lifestyle: No Invitation, Pissed Punks (Go for it), One Night Stand, … the signs are obvious.
Experience and Oi!
Pissed and Proud was great as a debut, but when they worked on The Mating Sounds of South American Frogs, Peter and the Test Tube Babies already had some experience that helped their sophomore longplayer to become a lot better. The band had improved in songwriting, handling their instruments, knowledge of production and recording technique, and of course confidence. The latter plays a central role here, and it might be the reason why the second album was so important for them. For a Punk and Oi! album, The Mating Sounds of South American Frogs is pretty elaborate even though the recording quality is rather mediocre.
Would this album still wreck house if it was released today? Probably not. But as a gem from 1983, it is a legendary release for good reasons.