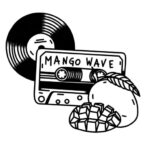 Happy Release Day!
Want to advertise on MangoWave?
Send an e-mail to raphael@mangowave-magazine.com
---
Maa Ilmasta – Kaunis Kesäkaupunki
| | |
| --- | --- |
| May 12, 2023 | Luova Records |
| Album | Vinyl / Digital | 42:59 | 12 tracks |
| Post Rock / Ambient Rock | Finland |
The Sounds of Home
When Finnish quartet Maa Ilmasta released their debut album Iso Yö (Finnish: Big Night) in 2021, they showed that they love to connect tales from their domestic surrounding with atmospheric music. You can read a review on this album on the old MangoWave page by clicking here. Two years have passed since Iso Yö has been released via Luova Records, and here they are again: Maa Ilmasta are back with another collection of stories about their home.
This time, they present a dozen songs which are pooled under the title Kaunis Kesäkaupunki. This very ironic title means Beautiful Summer Town, and it deals with towns and cities in Finland having several faces, depending on the change of seasons. A place that is covered in sleep and snow in winter can be vibrant and lively in summer. Thus, Maa Ilmasta are exploring the colourful and shiny spots that are hidden behind concrete, and thereby present a boppy yet melancholic snapshot of Finland.
Between Departure and Residence
Twelve tracks – each of them a little tale, story or set of thoughts – tell of passion and escapism, of joy and solitude, of wanderlust and happy lives in Finnish towns. Maa Ilmasta and their numerous guest musicians create soundscapes that are predominantly located in the spheres of Post Rock, Ambient and Folk. One may find parallels to bands such Action & Tension & Space, Automatism or The Legendary Flower Punk.
Dynamic tracks such as the atmosphere-of-departure anthem Baana thus are part of this album as well as laidback Folk tunes like Lähtevät kaukojunat. Maa Ilmasta hence present a longplayer that is a various and diverse as towns in Finland themselves. Kaunis Kesäkaupunki is a great fit for long-distance trips on the train, for intercontinental flights, or for revelling day-dreaming of Finland.
6/10 Mangoes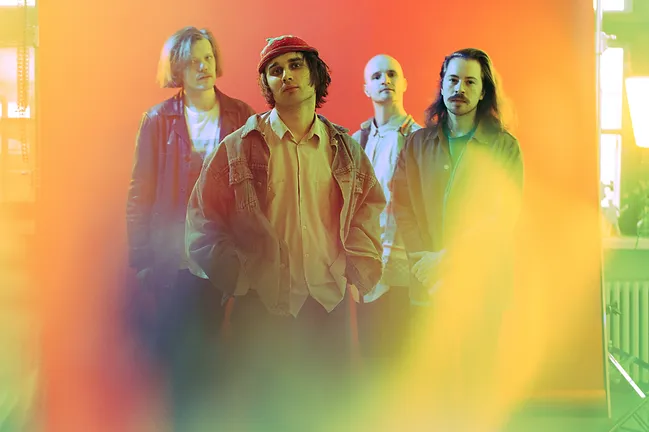 Album Credits
Maa Ilmasta
Benjami Koskinen – electric guitar, acoustic guitar
Aapo Lankinen – drums
Jussi Launon – bass
Aapo Nieminen – acoustic guitar, electric guitar
Arrangements ad composition by Maa Ilmasta
Recording, Mix and Production: Aapo Lankinen
Master: Tommi Langen / Tape Over Oy
Album Art: Iisa Pappi
All pictures by courtesy of Maa Ilmasta / Luova Records
Guest Musicians
Mikko Antila – percussion on Kauniit kesäkaupungit, Steissi, Jäänmurtajat
Aino Erkinheimo – cello on Kauniit kesäkaupungit, Tähtien asento
Suvi Eevi Karhu – kantele on Lupaava sääennuste, Kauniit kesäkaupungit
Aino Kovanen – flute on Lehtisaaren satakieli
Antti Kusela – flugelhorn on Tähtien asento, trumpet on Jäänmurtajat, Tähtien asento
Timo Kämäräinen – electric guitar on Steissi
Susanna Leppänen – accordion on Steissi, singing on Lupaava sääennuste, Jäänmurtajat, Tähtien asento
Matias Naskali – singing on Lupaava sääennuste, Kauniit kesäkaupungit, Jäänmurtajat, Saaristo, Tähtien asento
Alexander Pozdniakovas – viola on Kauniit kesäkaupungit, Lehtisaaren satakieli, Tähtien asento
Tuuli Raitio – violin on Kauniit kesäkaupungit, Lehtisaaren satakieli, Tähtien asento
Olli Sippola – violin on Kauniit kesäkaupungit, Saaristo, Tähtien asento
Aino Yamaguchi – violin on Kauniit kesäkaupungit, Lehtisaaren satakieli, Tähtien asento