This coverage was created via Musosoup #Sustainablecurator – a contribution was made by the artists to help sustain website costs.
Click here and run your own campaign on MusoSoup
Betty Moon – Boilermaker
| | |
| --- | --- |
| February 14, 2023 | Evolver Music Inc. / A&M Records |
| Single | Digital | 03:29 |
| Alternative Rock / Garage Rock | Los Angeles, CA, USA |
Busy Betty is back from Undercover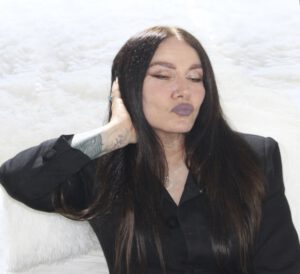 LA' Betty Moon is the prime example for an independent artist. Constantly producing amazing albums since the early 1990s, the Californian musician does not seem to be a bit tired. Instead, since 2019 her output has even increased, and thus annual full-length releases have coined the time since 2017's longplayer Chrome. The recent albums by the A&M Records artist are Hellucination (2019), Little Miss Hollywood (2020), COSMICOMA (2021), and UNDERCOVER (2022). Although little to nothing has been revealed yet, one can be sure that this chain will not be interrupted and another Betty Moon album will be announced soon. Bridging that gap, the Californian artist has provided us with a new single release: a cover version of Boilermaker, originally performed by British duo Royal Blood in 2021.
Heavy Brilliance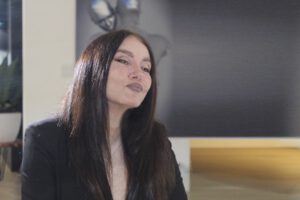 Trends come and go, some of them are cursory while others blow like storms. Betty Moon is a rock that withstands those streams, and instead of adapting her own style to the volatile zeitgeist, she proudly braves the storms and continues going her own way – the success proves her right. Her latest cover version is a deeply respectful nod to the work of Ben Thatcher and Mike Kerr, and it is a powerful presentation of Betty Moon's art simultaneously.
The massive fuzzy bass riff rolls through the track like a gigantic wheel that shoots lightning bolts in all directions. Atop this heavy display of Alternative and Garage Rock, Betty Moon enchants the audience with her interpretation of the Royal Blood song. Not a bit less powerful but deeply hypnotical in addition, the Californian artist invites her listeners to an exciting dance in circles. Betty Moon's version of Boilermaker is an ideal cover as it is full of respect to the original artists' work and adds a reinterpretated vibe and a more colourful ambient.
7/10 Mangoes
All Pictures by courtesy of Evolver Music, Inc.