Want to advertise on MangoWave?
Send an e-mail to raphael@mangowave-magazine.com
---
Davy Jones – Wake the Dead
| | |
| --- | --- |
| August 11, 2023 | DJ Records / Timezone Records |
| Album | Vinyl/CD/Digital | 24:39 | 10 tracks |
| Punk Rock / Rock'n'Roll | Lennestadt, Germany |
Straight Outta Lennestadt
The name Davy Jones sounds very pirate-y, and the cover artwork on the trio's sophomore album underlines this image emphatically. So, are we to expect some riff-laden shantees, songs about navigating sea vessels under influence of Caribbean rum, or tales of sunken treasures and cursed triangles? Fortunately not, because Davy Jones are a Punk Rock band. Most people (even in Germany) will not know the town called Lennestadt. Nevertheless, here are three of its 25,000 inhabitants: Flo (drums and vocals), Lummsky (bass and vocals), and Dave (guitar and vocals).
Cold Beer and Salt Water
The sound that Davy Jones present on their second longplayer is as easy as it is sucessful: Punk Rock meets Rock'n'Roll. Harmonic gang choruses emphasise the party atmosphere, some Hardcore influences mak the soundscape rawer, and after all, Wake the Dead leaves behind a yummy and well-known aftertaste. It is the sound of Scandinavian bands like Kendolls, BIG BANG, or even Turbonegro which provides so much joy and happiness here.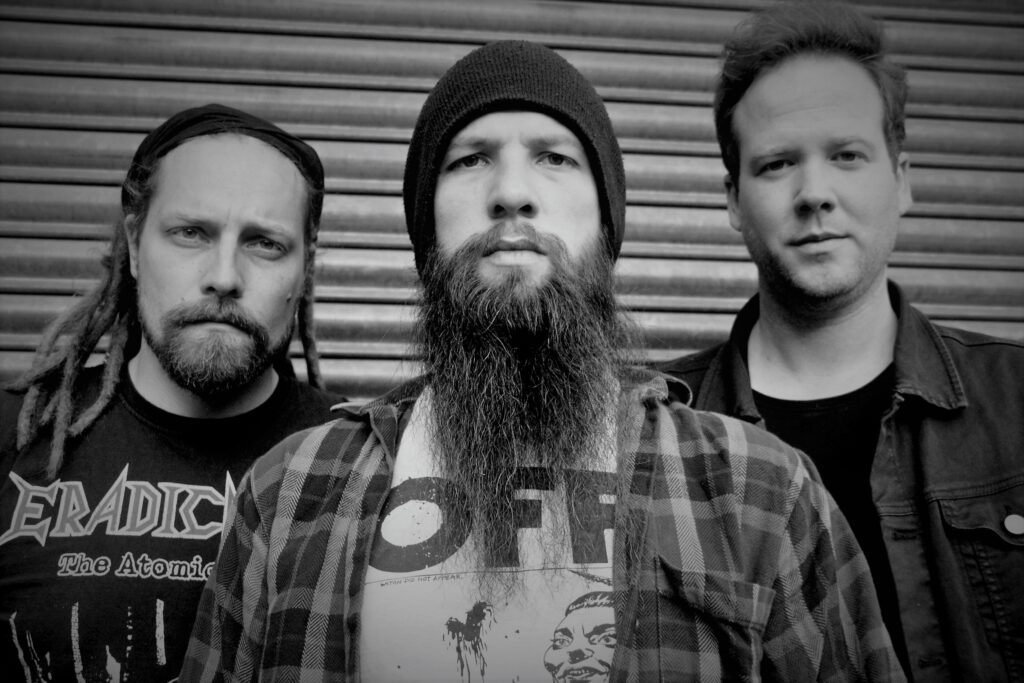 Sails shall be set
And just like that, Davy Jones will certainly win no prize for ingenuity as the band is still many nautic miles away from finding their own sound. And yet, their second album Wake the Dead shows that they know how to entertain. Straight and concise, each of the ten tracks is a little banger on its own. Thus, Davy Jones raise hope that once they have discovered their unique Davy Jones sound, they may wreck light houses.
5/10 Mangoes
Pictures by courtesy of Noisolution
Cover artwork: Flo Krämer
Layout: Stefan Kemper