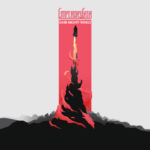 Emperors Lair – Dare Mighty Things
Release Date: February 10, 2023
Label: Independent
Format: Album | Digital
Duration: 57:35 | 7 tracks
Genre: Stoner Doom / Psychedelic Metal
Origin: Frankfurt am Main, Germany
Doomed and Psyched on the Red Planet
It was some time not too far away from the Dark Middle Ages – MangoWave Magazine was about one year old – when Emperors Lair released their selftitled four-track Demo EP. If you want to go through translating from German (or of you even understand the language) and if you are not deterred by the old layout, you can find a review on "Emperors Lair" here.

Time has passed since then, and some things have changed. Amongst the things that have gone through some severe progress, Emperors Lair's sound shall be mentioned. And thus, three-and-a-half years after the EP, the band is back with their debut album "Dare Mighty Things". The one-hour space trip was mixed at Magnetic Studio and mastered at Tonmeisterei. So, if you feel ready for a psychedelic (and somehow eschatologic) session during a lunar eclipse on Mars, here's "Dare Mighty Things" for you!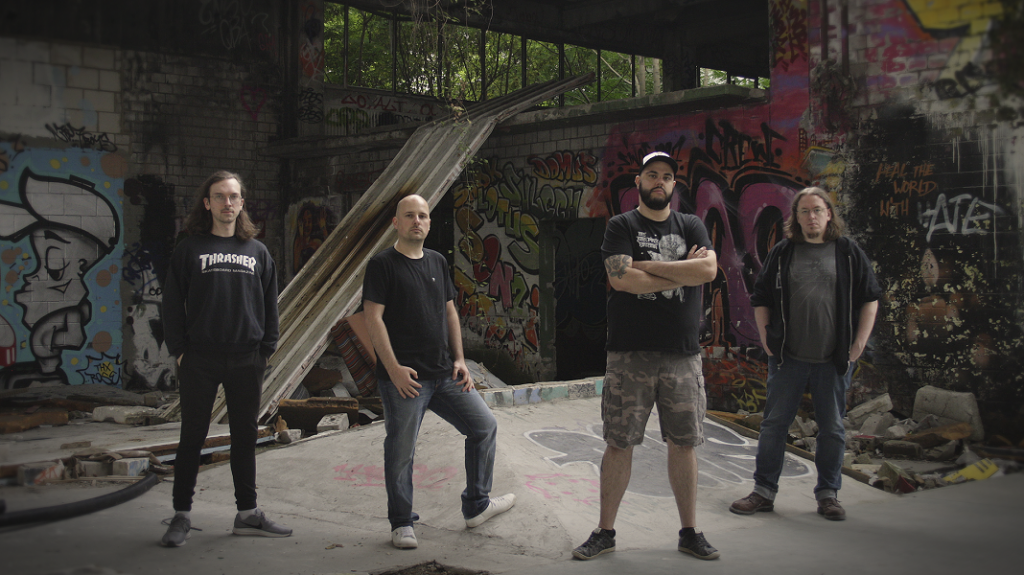 New Crew Member Aboard
Visually and auditively, there is an obvious change compared to the selftitled Demo EP. While the first release featured sounds produced by Simon (drums and samples), Djast (bass) and Luis (guitar), Emperors Lair have grown to be a quartet. The new member of the doomed space vessel is Sebastian (synths and vocals) who emphasizes the Doom Metal vibrations of Emperors Lair's soundscapes. Smaller (but yet important) changes can be spotted in songwriting, structure, sound and production of "Dare Mighty Things". It is a process of refinement that describes the progress the band has gone through since "Emperors Lair".

But there is consistency, too. The EP was opened by a track called 'Satanic Cyanide' which begins with a friendly reminder that rock music was 'Satanic Cyanide' and that there was no space for it in the 'House of the Righteous'. The latter phrase is the title of the album's first track and it is the completely overhauled version of the original. At first it may simply appear as a cleaner version of 'Satanic Cyanide'. But at latest when vocalist Sebastian reaches the first chorus, every Stoner, Doom and Heavy Psych heart will skip a beat.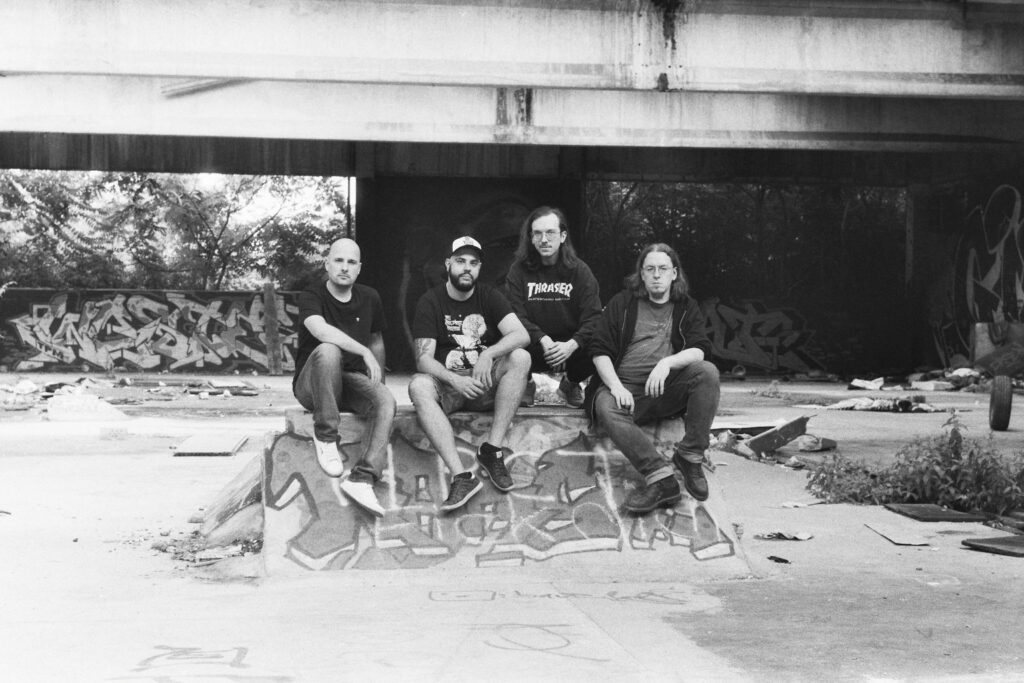 Is this the End of the Solar System (as we know it)?
Further parallels between "Emperors Lair" and "Dare Mighty Things" show that the band is following a certain theme. The song 'The Elephant' has been polished and re-interpreted for the new release as well, but there is an even more interesting coreference between EP and album. Both releases come with an interlude: the EP's interlude is called 'Phobos' (Greek Φόβος: Fear) and the one on the album's title is 'Deimos' (Greek Δείμος – son of Ares/Ἄρης, God of War). Together with the album title "Dare Mighty Things" – NASA's motto for their Mars mission Perserverance – , a pattern emerges.
Apart from doom and heavy psychedelia being set on and around our solar system's fourth planet, "Dare Mighty Things" is a solid Doom Metal album that sticks out from the masses. Emperors Lair give their first album a unifying theme but never forget to add variety and thrill. Hence, "Dare Mighty Things" combines Doom Metal, Stoner Metal, Psychedelic or Space Rock, some Sabbath-worshipping and a broad soundscape that reaches from hot desert sand to Martian rocks.
7/10 Mangoes