This coverage was created via Musosoup #Sustainablecurator – a contribution was made by the artists to help sustain website costs.
Click here and run your own campaign on MusoSoup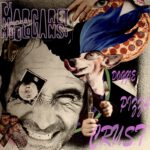 The Margaret Hooligans – Doggie Pizza Crust
Release Date: January 06, 2023
Label: Piety Street Publishing
Format: Single | Digital
Duration: 04:14
Genre: Garage Rock / Alternative Rock
Origin: Bala Cynwyd, PA, USA
In Battle there is no Law
We have been taught to be empathetic, to look after each other, to care and to show solidarity – and all of that is super important and absolutely right. Yet there are situations in which it is tough to put the own needs beneath those of someone else. In the firt single off of their upcoming third longplayer "Saturday Night at Bartertown", Pennsylvania's The Margaret Hooligans describe one of these extra tough situations.
Electric ukulele player and main vocalist Meg Cratty sings of a very relatable incident. This is the ditty of a musician who is extremely hungry after a five-hour long session at the studio. The hole in their stomach begins to hurt even more when they see someone feeding pizza to a dog. And this is when one of the oldest questions in the history of humankind pops up again: is it worth fighting a dog over a slice of pizza?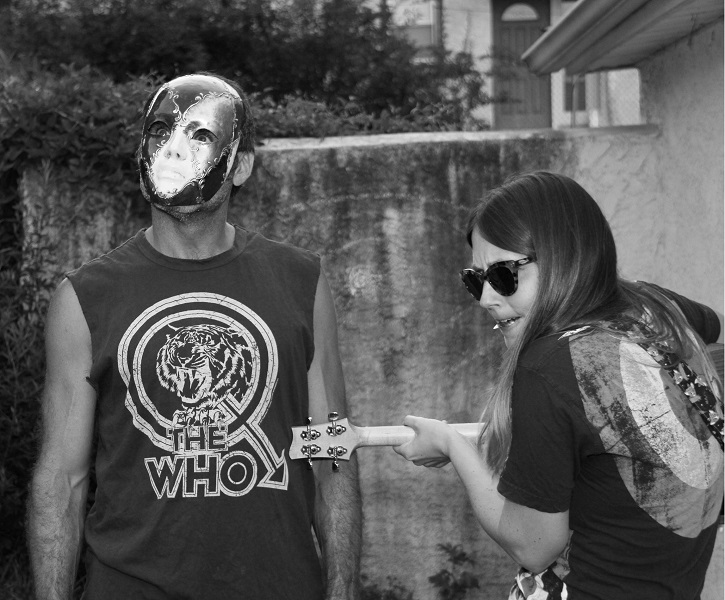 The Margaret Hooligans, their Fans, and their Dogs
The four-minute track is coined by that undeniable Margaret Hooligans sound. The distortion of Meg's ukulele grinds above the eclectic percussions by Mr. Strontium, and the vocals regularly shake up the listeners from that psychedelic fever dream. Compared to many of the songs on their second long player "Turntable Tribulations", 'Doggie Pizza Crust' is a bit less of a heavyweight – imagine the feeling of an empty stomach, and this makes perfect sense. The single is thus a great copula between the recently released second album and its successor which will be out in July of 2023.
Another beautiful thing that should be cherished is the music video. The Margaret Hooligans asked their fans to send them short videos of their dogs. The result is the fluffy compilation you can watch while Strontium and Cratty sing about the struggle of being hungry while a dog is fed like a royal.
7/10 Mangoes