This coverage was created via Musosoup #Sustainablecurator – a contribution was made by the artists to help sustain website costs. Click here and run your own campaign on MusoSoup
---
Marlene Larsen – Galore
| | |
| --- | --- |
| May 26, 2023 | Unicum Music |
| Single | Digital | 04:05 |
| Indie Rock / Alternative Rock | Lyon, France |
Who am I?
Identity is a complicated topic. Often are sentent beings confronted with questions such as Who am I?, Who do I want to be?, or Who am I in the eyes of others? The latter question may be the most interesting one since it may lead to assumption which then influence the answers to the first two questions. This struggle of trying to please others, fighting to fit the expectations and requirements by a patriarch society seems endless. And in thise quarrel between the own self and the conditions given by society, gender is still a crucial feature besides ethnicity, class, socio-cultural background and others. This discrepancy is the theme of Marlene Larsens debut single Galore.
Electrifying Sound
Galore is the first single release by the Lyon-based artist, and the song will be featured on the eponymous six-track EP which will be out in mid-September 2023. The four-minute track is an empowering sonic journey that describes the process of becoming oneself and overcoming obstacles that stand between the protagonist and their true self. It is a rough fight and it is depicted as a transition which begins with soft Indie and Pop Rock elements. Recognising themselves, the protagonist grows stronger over the course of the song, and so the music becomes heaver. References to No Doubt, Blondie but also L7 can be used to describe how Marlene Larsen breaks through a tame cocoon and reveals a confident self underneath.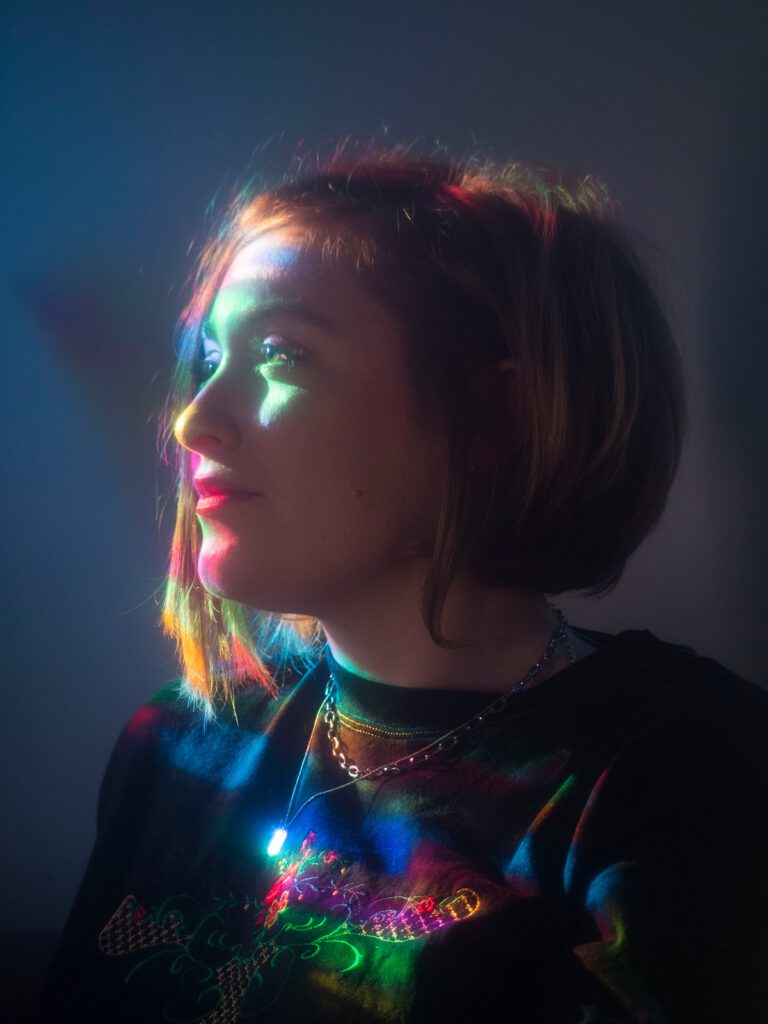 Becoming Someone
Galore is a powerful anthem which is full of encouraging energy. Telling of a person who wants to break away from being the person that others want them to be, it is a song that most people can relate with. Marlene Larsen depicts the hardships that come with daring to become someone. And even after the protagonist has decided to cut the ties with patriarch structures, they have to explore their real self:
Am I close to the real me, yet?
8/10 Mangoes
Credits
Music: Marlene Larsen and Helene Baudouin
Lyrics: Marlene Larsen
Guitar and vocals: Marlene Larsen
Bass and guitar: Helene Baudouin
Drums: Samuel Gil
Recording and Mix: Theo Das Neves at Sample and Hold Studio
Master: Sacha Besson
Pictures by courtesy of Marlene Larsen