This coverage was created via Musosoup #Sustainablecurator – a contribution was made by the artists to help sustain website costs.
Click here and run your own campaign on MusoSoup
Los Sindes – La Ultima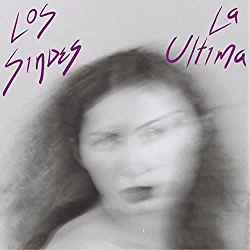 03:27 | Single | 26/10/2022
Digital | EarthTone Studios
Darkwave / Post Punk
Sacramento, CA, USA
Californian trio Los Sindes have provided us with refreshing and energetic but melancholic sounds before. Click here to find previous features of the three-piece from Sacramento on MangoWave. Recently, Rodri (bass), Manu (drums) and Zito (guitar) have released another hot single called 'La Ultima' (Spanish: 'The Last One') which brings their unique style to a whole new level. 'La Ultima' consists of the same ingredients as previous singles released by Los Sindes. When it comes to performance and confidence, the trio's sound appears more solid in the new song. Besides this impression of progress, the new single also contains a whole new sonic feature that makes it stand out from older releases.
Their fresh mix of Latin Rock, Surf and Garage Rock, Post Punk and New Wave still coins a big part of the soundscape of 'La Ultima', and by the unique vocals and guitar sounds, you can easily hear this is a Sindes song. But it is especially the last one mentioned in the list of styles that has been altered: New Wave has become Darkwave. But it would not be Manu, Zito and Rodri if this would lead to a pitch-black Industrial-like saddening track. Los Sindes have the power of the sun on their side, and thus 'La Ultima' becomes a bitter-sweet Post Punk anthem that expresses a wave-shaped state of mind that changes between sheer joy and deep melancholia. Sweet as licking on an ice-cream cone with on a sunny day at the beach with your loved one, and bitter as knowing this is the last time you will ever do this.
8/10 Mangoes
Lightts – When the Summer dies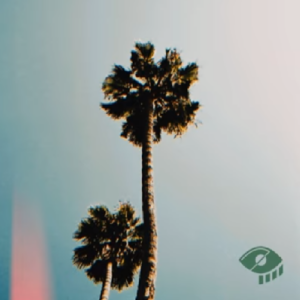 02:33 | Single | 04/11/2022
Digital | Independent
Synthwave / Post Punk
Vienna, Austria
First of all, it is necessary to start with a little disambiguation to avoid any possibility of confusion. The single on hand has absolutely nothing to do with the eponymous song that was released by deadmau5 & Lights in 2021. When searching 'When the Summer Dies' by Vienna's Lightts (with a double-t), this assumption may come up, but there is no connection between the two songs. Having that out of the way, Lightts can be introduced. Producer and musician Miljan Živaljević has launched Lightts to follow his musical passion which is predominantly situated in the 1980s: Post Punk, Synth Pop, and New Wave.
Musically and content-wise, the new single 'When the Summer dies' has several paralles to 'La Ultima' from Los Sindes. The atmosphere of Post Punk is an omnipresent cloud that gives this song's mood a constant taste of deep melancholy. In front of this gloomy background, flickering lights made from synthesizer sounds, a gently picked guitar and a warm bass float across the soundscape. It feels like a sunset reflecting on smooth coastal waves. On top, Lightts mastermind Miljan Živaljević' comforting and soothing vocals sing the plaintive narrative of summer being about to end. Thus, the Austria-based artist's new single is a melancholic tune about loss and farewell. But it is also a motivating anthem for looking forward, for making progress, and for a final look back before making an important big step forward.
8/10 Mangoes
Tatum Quinn – Short Supply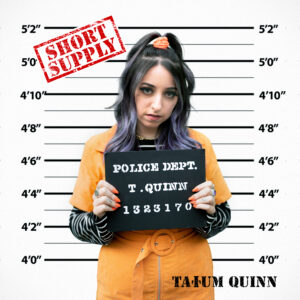 02:34 | Single | 10/11/2022
Digital | Tatum Quinn Records
Indie Rock / Pop Rock
Montreal, Québec, Canada
And right after Lightts gave us the musical motivation to look forward and reinvent yourselves, Tatum Quinn from Québécois city Montreal has the anthem to stand for yourselves. The Canadian musician is a legit fighter who has made her way through rejection and has overcome plenty of obstacles to have her music be heard around the world now. In a previous single release called 'Sell your Soul', Tatum Quinn already reckoned with the means of the music industry. Now, scores need to be settled with another group of people. In her latest single 'Short Supply', Tatum Quinn adresses people who take others for granted, and who show zero empathy sitting on their high horse.
But 'Short Supply' is way more than just that, since it is a three-fold gem. So, first of all there is that confident middle finger raised into the face of those who take others for granted. Furthermore, and very imprtantly, 'Short Supply' is an empowering hymn for everyone who is in a similar situation. And thirdly, Tatum Quinn's new single is a legit Pop Rock banger ready for the big stages and floors. Melodic and catchy like Britney Spears at the pinnacle of her career, yet snotty and powerful as Cecilia Boström, Tatum Quinn brings us the hymn for standing up for ourselves.
8/10 Mangoes