This coverage was created via Musosoup #Sustainablecurator – a contribution was made by the artists to help sustain website costs.
Click here and run your own campaign on MusoSoup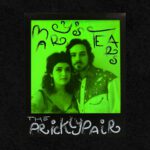 The Prickly Pair – Mary's Tears
Release Date: November 02, 2022
Label: Independent / Prickly Pair Productions
Format: Single | Digital
Duration: 04:09
Genre: Folk Rock / Americana / Murder Ballad
Origin: Los Angeles, CA, USA
Old Tales Brushed Up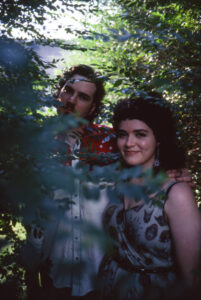 Mason Summit and Irene Greene from LA are The Prickly Pair, and their mission is to polish up the general knowledge on tales and the people that are featured in them. Although not all of their names are known or recorded, those forgotten people have something in common – female gender. this may not be a big surprise to read, and the urge to both, overcome patriarchy quickly, and re-read the past, are desperately necessary. Thus, The Prickly Pair give us another chance to remember a woman who has suffered sexual and physical violence from father, husband and neighbours. Her name being Mary, the protagonist searches peace by taking care of some lillies of the valley – 'Mary's Tears'. And as Mary could not take it any more, she seeked for retaliation. The shotgun freed her from her husband, even the neighbours were glad about the riddance, Mary allegedly made her way down to Mexico – free at last!
You might already know what this is about: The Prickly Pair have revived a Murder Ballad. The genre that had its hayday in the age of the New Frontier has been fascinating ever since. First being revived by Blues and Rock'n'Roll after the Second World War, one of the biggest hommages to the Murder Ballad was the eponymous album by Nicj Cave & The Bad Seeds. Another great reinterpretation in the 1990s was made by Nirvana as they played 'In the Pines' on their "MTV Unplugged in New York" album (Nirvana's version of the song was called 'Where did you sleep last night').
Between Tradition and Emancipation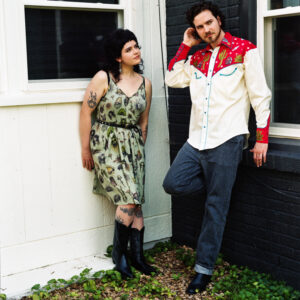 As the history of Murder Ballads in general, and a story like the one of 'Mary's Tears' in particular show, the road to equality was still long in the mid-19th century – and it still is today! Thus, the approach made by The Prickly Pair is a beautiful one since the duo plays the Murder Ballad on typical Folk and Americana sounds. The therefore combine past, present and future by re-reading an old tale, using timeless sounds, and presenting the content's current relevance.
In the end, just like Mary from the original text, riddance and emancipation kick in. Not only in the lyrics but also in the music, relief spreads. The tension of the song's first part transitions into thrill and anticipation when Irene sings of Mary saving her money for a shotgun. Once the shots are fired and the abusive husband has died, warm and happy sounds define the remaining song's mood.
Well, you can call it right or wrong
Well, on MangoWave Magazine, nobody mourns for an abusive partner like Frank.
8/10 Mangoes
The Prickly Pair are:
Irene Greene – vocals,
Mason Summit – keyboards, guitar, autoharp, slide guitar.
Guest musicians:
Jim Doyle – drums,
Sebastian Jones – bass.