Three great new releases – Three short reviews.
If available on Spotify, one song each will also be added to the MangoRotation playlist for 14 days.
Further featured playlists of this post will be listed on the bottom.
This coverage was created via Musosoup #Sustainablecurator
Click here and run your own campaign on MusoSoup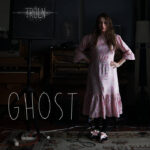 Troln – Ghost
03:40 | Single | Digital | Flinc Music
Post Punk / Dark Pop | Copenhagen, Denmark | 19/08/2022
Facebook | Instagram | bandcamp | YouTube | Spotify
In their new single 'Ghost', Troln from Danish capital Copenhagen describe that uncomfortable feeling of being invisible for others. It is that hurtful impression of being rejected, ignored – or ghosted as one can also say. Chest and stomach seem to weigh heavier than ever before while one's outer appearance seems to vanish in a light mist of disappointment and sadness.
The quintet from Denmark is putting this intense cocktail of emotions into sound in a deeply impressing way. While on the surface the thick heaviness is musicked via a massive Post Punk beat, the lightweight Dark Pop and Shoegaze soundscapes above musick the invisibility of a ghost. On top, Troln singer Helene Navne completes this emotional sonic environment with frost works of ethereal vocals.
Following up to 'Says Abraham', 'Ghost' is the second ex ante single off of Troln's upcoming second album on which Helene Navne (vocals), Christian Rønn (organ, synths, keys and effects), Henrik Liebgott (guitars), Thomas Olsen (drums and beats), and Jens Birkedal (bass and sound engineering) are facing the hardships of life. In their unique way they decorate the thorns that surround us, thus joy can be part of these dark days. 7/10 Mangoes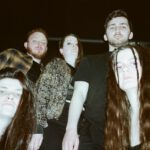 All Within – Hidden
03:22 | Single | Digital | Independent
Alternative Rock / Modern Metal | London, England | 29/07/2022
Instagram | YouTube | Spotify
A different approach to a very similar phenomenon as the one in Troln's 'Ghost' is made in All Within's debut single 'Hidden'. The quintet from London has been formed during the early days of the pandemic and has since then grown from a project to a band that has now set their first foot into the business by presenting their first selfreleased song. In 'Hidden', the five-piece from the English capital deals with the feeling of ignorance by other people and being cornered. The lack of attention that is described here is the ones-sided affection that is often found in toxic relationships or friendships, when one is only seen when it for the benefit of the other person.
The way All Within musick their thoughts on this kind of toxicity is far from being desolated or helpless. Instead, their heavy sonic cocktail made from Alternative Rock amtosphere, Hardcore riffs and metallic riffs calls for an aggressive liberation of those who suffer from being 'Hidden'. Thus, the band's first single is a great anthem for those who do not want to take it any more, and who want to break free. 7/10 Mangoes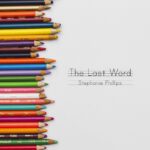 Stephanie Phillips – The Last Word
03:31 | Single | Digital | Independent
Indie Folk | Twee | West Chester, PA, USA | 09/09/2022
Homepage | Facebook | Instagram | SoundCloud | YouTube | Spotify
And last but not least, singer and songwriter Stephanie Phillips is giving a voice to those who have brutally been silenced. In her new single 'The Last Word', the musician from West Chester, Pennsylvania spreads her thoughts on the terrible shooting at Robb Elementary School in Texan Uvalde. With a clear voice and a strong conviction, Stephanie Phillips utters her call for action against an ongoing spiral of violence and cheap talk. While believe that thoughts and prayers are what is needed to stop the madness, other even believe that arming staff and students is what it needs. Above this insanity, the NRA managers sit on their pile of money smiling.
Stephanie Phillips does not only provide us with a great Twee and Folk tune that calls for action and en end to gun violence. Between the catchy and anthemic chorus in which the artist reminds us that guns should not have 'The Last Word', she remembers those who are often forgotten in debates like this: those who have been murdered. Keep their memories alive and let them be a blessing – and let us work on a future where conflicts can be solved verbally. 7/10 Mangoes
Featured Playlists
MangoRotation
MangoWave Release Radar
The Mango 100: Cinematic Sounds
The Mango 100: Dark Pop / Trip Hop
The Mango 100: Folk
The Mango 100: Indie / Alternative
The Mango 100: Indie Pop / Shoegaze
The Mango 100: Nu Metal / Crossover / Modern Metal
The Mango 100: Post Punk / New Wave
Sound of Denmark: The Mango 100
Sound of the UK: The Mango 100
Sound of the USA: The Mango 100