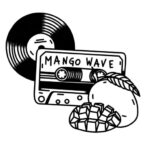 Another little Journey through Time
Want to advertise on MangoWave?
Send an e-mail to raphael@mangowave-magazine.com
---
The Invention of New Order
The 1983 release Power, Corruption & Lies was the second longplayer by Salford's New Order. Nevertheless, it has been widely regarded the album on which the band has emancipated themselves from their predecessors Joy Division. While the new band's first release Movement was majorly a Joy Division with Ian Curtis album, Power, Corruption & Lies was the release on which New Order played New Order.
Synthetic Independence
Major motors for this separation from the band led by deceased vocalist Ian Curtis are the focus on synthesizers, the vocals by Bernard Sumner, and the orientation towards Dance Rock. Thus, the impact of gloomy Post Punk and deeply melancholic New Wave only plays minor walk-ons on the stage of Power, Corruption & Lies. Instead, the new sound of the new band invites the listeners to shake a leg and move their bodies. The typical New Order sound was born, and even though it is not featured on the original version, one can clearly hear that Blue Monday was part of this time of the band history.
Dance in a World ruled by Lies
Power, Corruption & Lies is far more than just a non-Joy Division album. When regarded seperately from New Order's origins, it is still a pioneering work for Synthwave, Dance music and Electronica. New Order have hereby combined the consciousness about this world being full of negativity with the need to have a good time every then and when. Their Synth Pop and Dance Rock brings together the urge to improve the situation on our planet on the long run with the necessity of ignoring the darkness sometimes. For good reasons, Power, Corruption & Lies is listed among the most important releases of the 1980s and beyond.