This coverage was created via Musosoup #Sustainablecurator – a contribution was made by the artists to help sustain website costs. Click here and run your own campaign on MusoSoup

---
Lolita Terrorist Sounds – St. Lola
| | |
| --- | --- |
| September 15, 2023 | Independent |
| Single | Video | 04:10 |
| Industrial Rock / Experimental Rock | Berlin, Germany |
A Painful Farewell
Maurizio Vitale's Avantgarde Noise band Lolita Terrorist Sounds is here with great news. The band's debut album St. Lola will be released October 20, 2023. Fans of next level sonic darkness, gloomy performance arts, and artistic plummets into colourful spheres of black light and deep emotions will rejoice over this announcement. But this is not all since Lolita Terrorist Sounds have wrapped the announcement of their longplayer in a unique way. The album's title track has been recorded and filmed during a live session in a claustrophobic bunker which perfectly fits the vibrations of the song.
St. Lola is the story of a goodbye between two lovers. Filled with pain, the two sentient beings part under a stifling atmosphere. Is the day of their farewell really so dark, grey and desolate, or has the scenery of Berlin become even more melacholic to emphasise the sadness of the situation? Grey skies suffocate the protagonists' feelings, and the bridge they are standing on becomes really dizzying.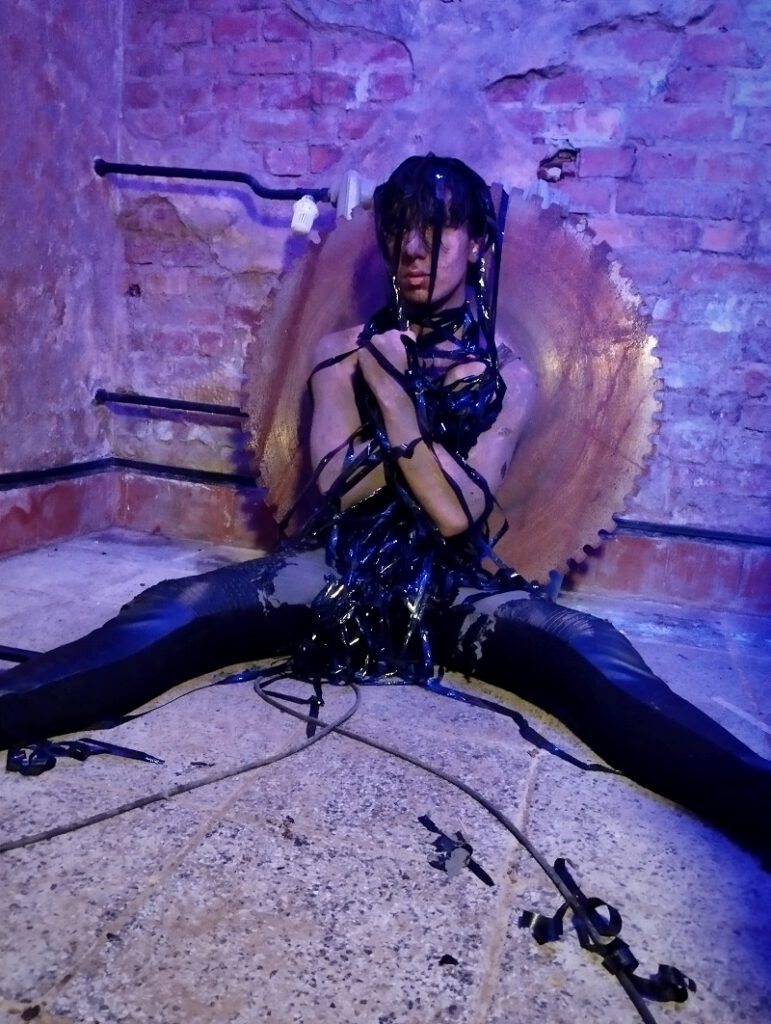 Photo Credit: Marilebones
The Sound of Collapse
St. Lola is driven by a stoic heavy riff that marches through the song as if it was striding through thick mist and stormy weather. The beat reminds of a heart that is defiantly beating although it wishes to stop immediately. Despite the pain, the rhythm continues while in the background feedback and noise constantly rise. Thus, numbness and desolation of the parting lovers are perfectly musicked. Meanwhile, the vocals are artistically deployed. Although the voice is in the foreground where it promotes the short narrative, the instruments envelop the vocals and therefore create a further feeling of numbness.
St. Lola is an impressive display of dark and melancholic performance arts. Desolation, pain, dizziness can be felt through every moment of this song, and the video even intensifies this. The hype for the eponymous album is huge due to the release of the single St. Lola.
9/10 Mangoes
Credits
Directed, shot, and edited by Maurizio Vitale
Extra shots: Marilebones
Starring: Marilebones
Lyrics and music by Maurizio Vitale