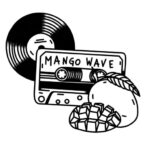 Guest Feature by Dmitriy Churilov
Want to advertise on MangoWave?
Send an e-mail to raphael@mangowave-magazine.com
---
Prhyme Suspect – Villains
| | |
| --- | --- |
| May 05, 2023 | Garage Sale Records |
| Single | Digital | 04:45 |
| Rap / Hip Hop | Sacramento, CA, USA |
Prhyme Suspect is a new iteration of the whitest Alumni founding member, a hip-hop unit from Sacramento that used to be as diverse as United Colors of Benetton ads. Separating himself from his bandmates, Mr. Suspect is on his way to pursue solo career of a self-aware and self-degrading WHITE RAPPER, who is paradoxically aware of own talent at the same time. Villains is his latest single to introduce the listeners into the twisted world of sarcastic-ridden hip-hop with a strong millenium odour.
As soon as Prhyme Suspect starts rapping one might catch a flashback – it's Eminem, isn't it? Well, not really, but it strikes a bit too close for comfort. Or not, depending on how much you dig the Marshall Mathers LP. Villains is a snapshot of D-12 gloomy hip-hop era, from instrumentals with darker guitar melodies with slightly overdriven tones, funeral piano to backing vocals and, well, the rapper's voice. The flow is pretty reminiscent of the abovementioned artists too, steady, bouncy, skillful.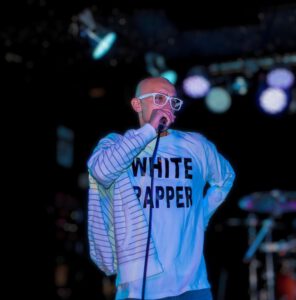 The lyrics also reflect the ego-driven self reflection, picturing the performer as objective evil (with expected mockery and appropriate use of the word "penis"). The nihilist wave is strong within this one.
Overall, Prhyme Suspect feels fresh in 2023 – he is as far from the conjuncture scene as possible, while actually doing something that has already been done before. But it's the right place and time.
All pictures by courtesy of Prhyme Suspect