This coverage was created via Musosoup #Sustainablecurator – a contribution was made by the artists to help sustain website costs.
Click here and run your own campaign on MusoSoup
the Baker's Basement – Something's Brewing
Februar 10, 2023
Rubadub Productions
Single | Digital
03:54 | 1 track
Indie Folk / Blues
Cleveland, OH USA
A Flood of Emotions
The latest single by Cleveland's Folk and Rock duo the Baker's Basement deals with a very relatable feeling. Something's Brewing is about those moments when one does not think of one or two things or problems but of all of them. It is like one negative or strenuous thought gently knocks at the door to your mental stability. Being okay with dealing with it, you leave it in, not knowing that it actually was a trojan horse washing in a whole delusion of thoughts: deadlines, appointments, minor and major issues begin dancing in circles until this loop becomes a powerful and dark vortex.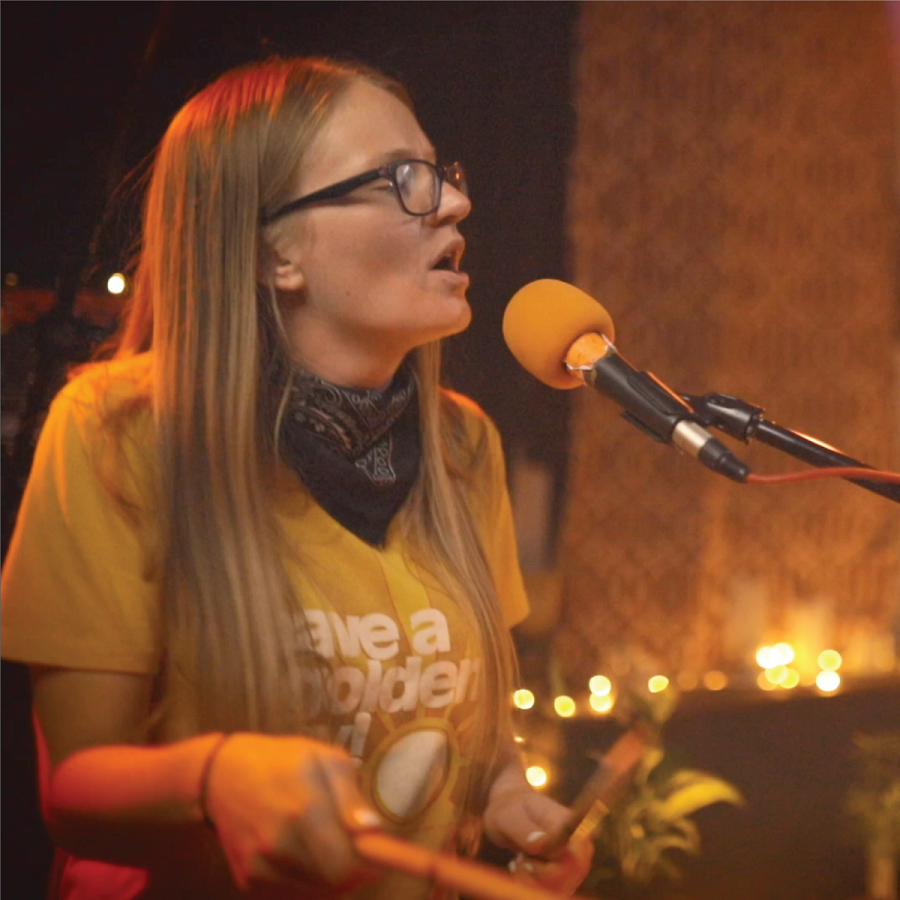 Snowball becomes Avalanche
The way that Kate Dedinsky (drums and vocals) and Adam Grindler (guitar and vocals) describe this hurricane of thoughts musically fits the topic ideally. Something's Brewing begins with a gently dropping Blues theme which gradually gains momentum until it bursts into the dynamically funky verse. The song's structure reminds of waves that rise and fall between joyful bright spots and dark desolation. Between silent moments and energetic outbursts, Something's Brewing marks every step of a very tiny bipolar episode.
Apart from the great realisation of this topic that affects many people in our fast moving society, Something's Brewing is a fantastically catchy and great song, too. the Baker's Basement who have recently released their album Wild Wild Sheep hereby demonstrate another great step in their artistic progress. Not only is Something's Brewing a lot more emotional, it furthermore adds a serious amount of funky energy to the duo's sound.
9/10 Mangoes
All pictures by courtesy of the Baker's Basement
Something's Brewing was recorded in Brooklyn, NY, and engineered and mixed by Kyle Joseph