This coverage was created via Musosoup #Sustainablecurator – a contribution was made by the artists to help sustain website costs.
Click here and run your own campaign on MusoSoup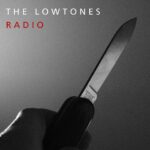 The Lowtones – Radio
Release Date: January 16, 2023
Label: Independent
Format: Single | Digital
Duration: 03:12
Genre: New Wave / Post Punk
Origin: Norwich, England
Norfolk, New York and New Wave
The history of The Lowtones' origins is a story that is coined by a deep connection of the band members to their roots. One might also speak of a magnetic pull that brought the four musicians together. The term of determination might be a bit over the top though. It is the story of Norfolk-based brothers Jack and George Abbott who went to school with Oliver 'Mav' Mavilio and got to know Tim Cary on the football field. All of them loved music and played in several fun combos before Mav went off to Brighton to study. He came back to Norfolk shortly before the lockdowns and reconnected with Jack and George. George asked if his old sports comrade Tim wanted to join and it was a match: The Lowtones were born.
With 'Breaking Out', the quartet's first single was released in late 2021, and less than half a year later their first EP "Front Row Empty" followed up. The five-track independent release received plenty of positive feedback, and shortly after the EP was out, The Lowtones even played Chelesa Music Hall in New York. In their native town Norwich, the four-piece played a sold out show at Wildpaths Festival, and their songs have been famous amongst radio DJs of BBC East Anglia. And now, after a little break from releases, The Lowtones are back with another selfreleased single.
Everything forever grey – Forever grey is Everything
'Radio' uses th entire palette of grey tones – and this is not about fifty shades. The musical influences that have found their way to this song are probably rooted in the late 70s and early 80s. Post Punk and New Wave à la Depeche Mode, Siouxsie and the Banshees or New Order undulatingly moves through the chill the soundscape. But this thick fog of sound is more than just another Post Punk tribute since The Lowtones add flashy sparks to it. There is a certain Punk Rock-snottiness that adds character to the atmospheric sound, and after all there is a dynamic Indie Rock movement which accelerates 'Radio'.
The Lowtones dedicate their music to life and love in our postmodern world. The Norwich-based band reflects on the cold and the grey that we call everyday life. By neither plunging into despair nor glossing something over, The Lowtones' sonic tales are set in postmodern capitalist dystopia. It is a place we know very well, and thus it is very easy comprehending the hardships that The Lowtones sing about. In 'Radio', the never ending fight between the self and the inner voice is fought.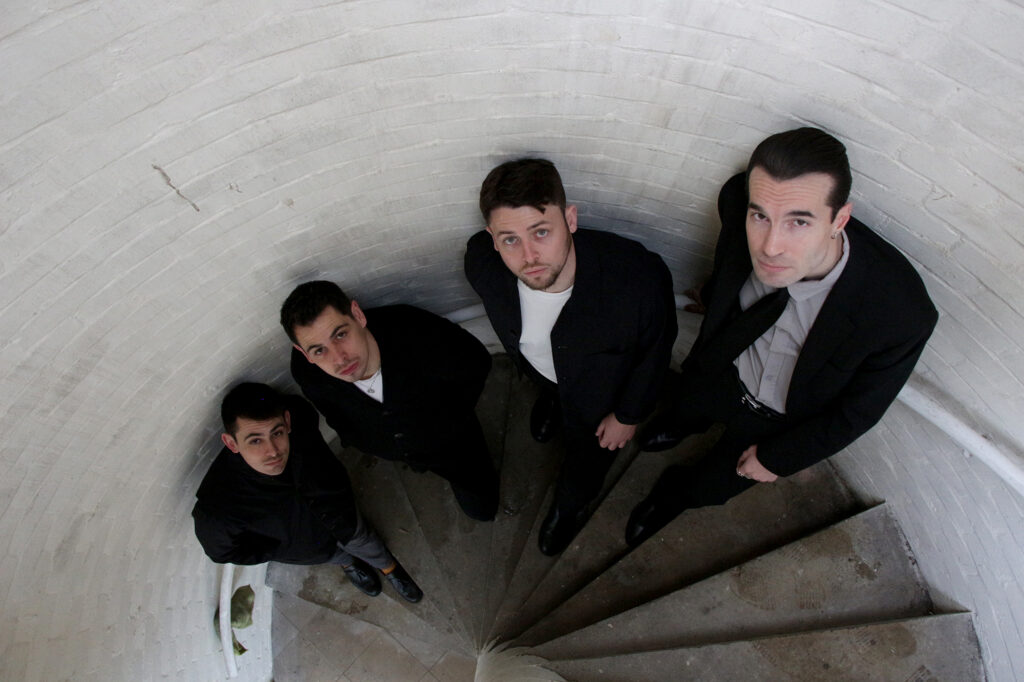 Mental Cinema presents: Film Noir
Similar to Ireland's pMad The Lowtones present an excitingly cinematic sound that stimulates deep emotions. From the energetic drums by George over the atmospherically overlapping guitars by Jack and Tim to the thrilling vocals by Mav 'Radio' is a stunning and cinetmatic sonic journey. Although just three minutes long, the song has so much to offer and reaches from Cold Kids-like Punk Rock to Coldwave in the style of Unknown Factory.
8/10 Mangoes