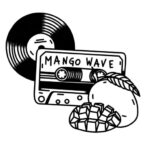 Happy Easter, Chag Pesach Sameach, or Happy Weekend!
Want to advertise on MangoWave?
Send an e-mail to raphael@mangowave-magazine.com
---
Frank Zozky feat. Kurkox – Do It
| | |
| --- | --- |
| March 24, 2023 | Independent |
| Single | Digital | 02:11 |
| Dance Rock | New York City, NY, USA |
NY-based emerging artist Frank Zozky has delivered a simple yet infectious dance-rock track that is sure to get him on the radars. Do It is a perfect example of the power of simplicity, with a driving beat and catchy riff that will have you tapping your feet and nodding your head in no time.
The track is propelled forward by a relentless rhythm section, with punchy programmed drums and a bassline that is impossible to resist. The guitar work is equally effective and impressive, both melodic and memorable. The vocals are delivered with an careless swagger, adding to the overall sense of energy and excitement.
While the song doesn't break any new ground musically, it's hard to fault a track that is this much fun. It's a perfect anthem for a night out with friends or a workout session, with its infectious energy and upbeat tempo.
In summary, Do It is a simple but effective dance-rock track that will get your blood pumping and your feet moving. It's a testament to the power of a great groove and a catchy hook, and it's sure to be a crowd-pleaser for years to come. Do yourself a favor and give it a listen.
Text by Dmitriy Churilov
Picture by courtesy of Frank Zozky