In this series we look back into the year 2013 by reviewing an album from this year every other week.
Want to advertise on MangoWave? Send an e-mail to raphael@mangowave-magazine.com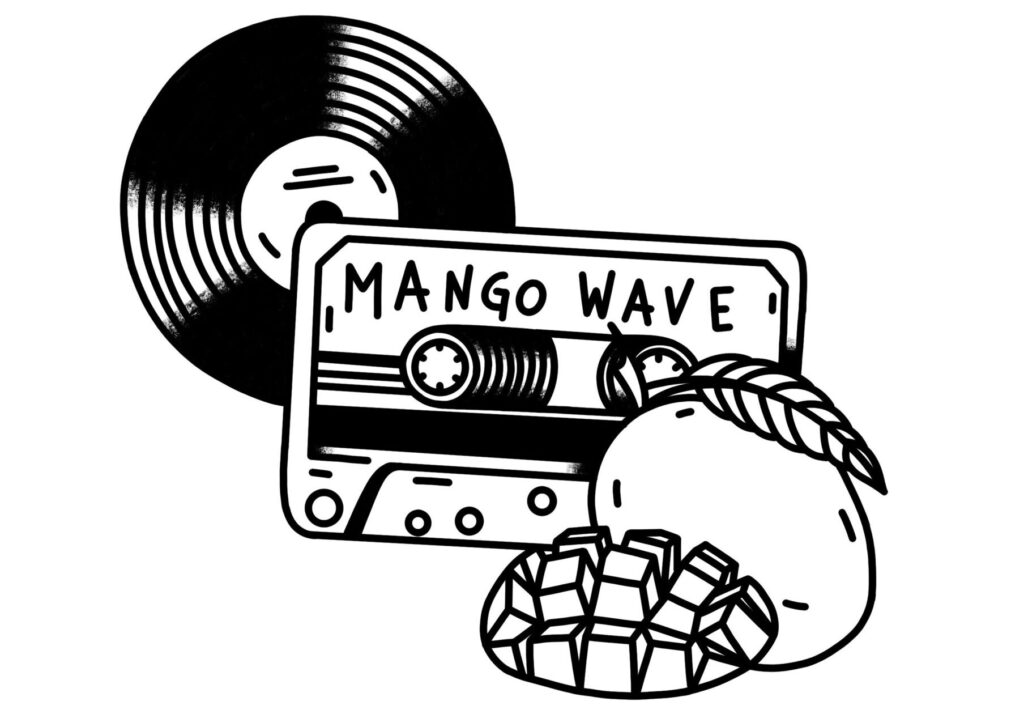 Something was brewing in the first half of the 2010s when it comes to genres such as Psychedelic Rock and its related musical spheres. Stoner and Desert Rock on the one hand have been on a constant high thanks to protagonists like John Garcia or Brant Bjork and their endless number of projects or bands. On the other hand, Psychedelic Pop and Shoegaze reached a lot of global attention; just think of Unknown Mortal Orchestra's sophomore longplayer or Tame Impala's Currents which marked the band's great breakthrough. And between those spheres, Texan quartet The Black Angels set up their camp, and on April 02, 2013 their third album Indigo Meadow was released via Blue Horizon.
Words like 'revival' or 'comeback' should not be used here since Psychedelic Rock has always been around since the term was coined in the 1950s. Instead, one can think of waves that sometimes affect a bigger audience while other times only smaller group surf on the acid tide. The wave that has piled around 2010 has not broken yet, and thus The Black Angels' Indigo Meadow has been born into an ideal era.
Unlike the big players whose psychedelic sounds either turned into glitchy pop or rough-edged Alternative Rock, The Black Angels present a sound that is solid and liquid simultaneously. In the veins of The Doors or The Velvet Underground, the band from Austin creates legit sonic trips, acidic jams that turn into lucid dreams and fantastic hallucinations.
And thus, Indigo Meadow is a 46-minute exploration of realms behind the curtains of consciousness. With high velocity, The Black Angels lead their audience through a fantastic and strange wonderland. Thoughts and deep reflections on evil and love, on violence and paradise get stirred up in a giant kettle. As the ferris wheel of impressions and epiphanies becomes faster, the synapses go crazy. Is black really black? What is the sound of blue? The answer may be at the bottom of the kettle where that acid comes from. Indigo Meadow is a truly impressive and mind-expanding sonic experience.
Line up on this album:
Stephanie Bailey – drums and percussions
Christian Bland – guitar, bass, harmonium, autoharp, organ, electric piano, celesta and vocals
Kyle Hunt – guitar, bass, organs, synthesizer, keyboards and percussions
Alex Mass – bass, guitar, organs, flute, singing bowls and lead vocals
Next up in this series: Jello Biafra and the Guantanamo School of Medicine – White People and the Damage Done