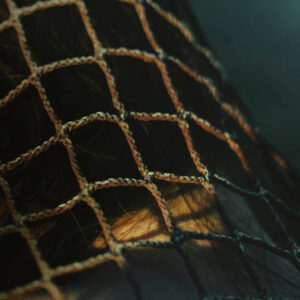 Vægtløs – Kakofoni
Release Date: November 03, 2022
Labels: Aktiver Ausstand in Plastik / Angry Music Records / Bad Moon Rising 惡月上昇 / Dingleberry Records / DIY Kolo Records / Entes Anomicos / Fresh Outbreak / Geenger Records / Make That A Take Records / Nasty Cut Records / Nothing To Harvest Records / Punkebjartes Punkeblader / Rip Roaring Shitstorm Records / TNSrecords / Virkelighedsfjern / Voice of the Unheard / 5FeetUnder Records / Mevzu Records
Format: Single | 7" Vinyl / Tape / Digital
Duration: 15:25
Genre: Blackgaze / Post Hardcore
Origin: Ålborg, Denmark
The new release by Denmark's band Vægtløs (Danish: Weightless) is something very special to begin with. The 7" vinyl version is available on 17 different labels around the world, and the tape is released by Mevzu Records, but that is not the point here. Also, the vinyl of 'Kakofoni' is produced from recycled materials only, but again this is not the central point. What makes Vægtløs' so unique is the personal character of the two-track release. The quartet and their guest vocalists have dedicated these two songs to friends and loved ones who have passed away recently. Thus, being such a personal matter, it is no wonder that the lyrics on the two tracks on Vægtløs' first releases are in their mother tongue.
Fighting the Indefeatable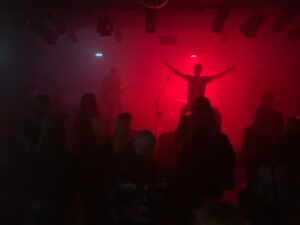 Vægtløs give their listeners an insight of the band members' emotional world. The setting is the time when one hears that a very close friend is diagnosed with a deadly disease. It continues over the period in which medication, hope and stoutness interchange with desolation, fear and pain. And finally, the sonic narrative also covers the final chapter, the moment when the battle is lost, and only the mourning remain.
It is therefore impressive how much positivity can be found in the lyrics despite the sad content of the songs and the deeply melancholic musical execution of it. The track on the A-Side is called 'Når de ord, vi har brug for, skyder op af sig selv – får vi en ny sang' which translates to 'When the words we need blossom – we will get a new song'. On the B-Side, Vægtløs present 'Livet har så mange farver – lad os se dem alle'; Danish for 'Life has got so many colours – let us see them all'.
Media Vita in Morte Sumus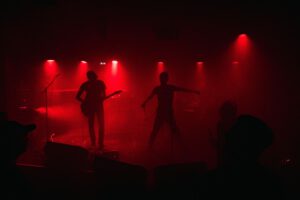 It is a unique celebration of life that Vægtløs describe with their two-track release. In no other situation can life be appreciated as much as when it is fragile and about to vanish. Thus, the soundscape of "Kakofoni" is a perfect fit. One may use terms such as Post Hardcore, Blackgaze, Blackened Hardcore, Post Metal, etc. In any case, it is the atmospheric and melancholic force of post-genres that musick the emotional world of "Kakofoni". Hope and desolation, the will to fight and the feeling of being overwhelmed, paralyzing frost and gentle warmth clash in this sonic display. Vægtløs find the sound that shows that pain and confidence can exist simultaneously. Therfore, "Kakofoni" is a deeply impressing release that can spend hope and understanding to everyone who is going through rough times.
9/10 Mangoes
Vægtløs are:
Frederik Højlund (guitars),
Jeppe Nørgaard (bass),
Tobias Aske Heltborg (drums, backing vocals), and
Troels H. Sørensen (vocals).
Guests: Victor Kaas and Christian Bonnesen (backing vocals).
Engineering: Rasmus Glassau Clausen and Vægtløs,
Mix and master: Jacob Bredahl.
All pictures by courtesy of Vægtløs.